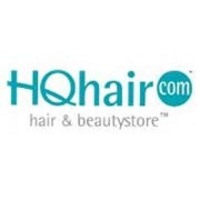 (PRWEB) February 5, 2008
Kerastase Noctogenist Voile Nuit Spray helps fine hair. Kerastase Noctogenist Voile Nuit Spray allows to revitalise hair whilst one is in sleep -- protecting and nourishing the hair -- to awake with gorgeous, soft, volumised hair. The light Kerastase Noctogenist Voile Nuit Spray offers anti-breakage protection and renews fine hair for restored shine, vigor and volume every morning.
Using Kerastase Noctogenist provides the benefit of:

Nourishing hair all night long
Replenishing and moisturising hair whilst asleep
Awaking to beautifully radiant, replenished hair
For more information, images, and virtual experience of the new Kerastase Noctogenist go to the health and beauty HQ hair website.
About Kerastase
Since 1964, Kerastase has been creating new haircare services founded on their most advanced formulae, and subsequently its best performing products. A real ART OF CARE which is dedicated to enhancing the natural beauty of the hair, based on 3 essential values: Performance, Expertise and Personalisation. Kerastase is available in 5 continents, and is exclusive to the best salons - a Kerastase Consultant is fully educated on each product within the Kerastase Collection and can recommend personalised 3 step programme. Above many personalized products, Kerastase is known for Kerastase Ritual -- an in-salon treatment specially selected to care for hair and scalp. It is applied in salon following consultation with Kerastase Consultant Hairdresser who will also recommend Kerastase home care programme
About HQhair.com
Founded in 1999 by Henry Goldenberg, HQhair.com is the UK's and Europe's number one premium beauty e-tailer and purveyor of all things beautiful -- from Anya Hindmarch bags to exclusive ranges from around the world like Jonathan Product, Sage and Rescue Beauty. They also stock beauty staples like Dermalogica, Kerastase, GHD and Philosophy but they make it their priority to source the most hard-to-find beauty brands from far flung lands and sign them as exclusive before the likes of Selfridges, Harvey Nicks and Harrods -- making HQhair.com the ultimate beauty diva's website. Unique services include their innovative Wish and Gift List and Travel Service -- a popular choice for traveller.
###