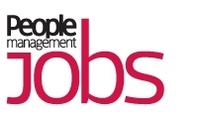 New York, NY (Vocus) November 5, 2010
When lacking experiences, applying for graduate roles is daunting, labour intensive, and at times very disheartening. There are however, some things that people can do to secure the perfect entry-level hr job.
Firstly, many graduates and those changing careers, will have to begin the working life near the bottom of the ladder. There are a few graduate training programmes out there for human resources in large organisations. In these cases there will often be a large number of graduates being welcomed into the organisation at that time. If this sounds appealing, then ensure that you apply to organisations or sectors in which there is a genuine interest. As you put your application together for any graduate hr job remember that this is a highly competitive market and there is often only one or two entry-level roles available, so the competition is fierce.
Work experience is still probably the most effective method of ensuring that one rises up above the rest. Having relevant experience demonstrates dedication and authentic interest in a career in hr, although do try to avoid falling into the trap of doing two weeks experience and thinking that will achieve the right level to move up the ladder. A perfunctory two week spell is vastly out-weighed by a longer stint, or by doing a few weeks with interning different companies. Whilst interns probably won't get paid for their time, the job can help people get invaluable insights into the industry. Work experience is also a very good place from which to start building up a network of contacts – and in many cases, an internship can result in a long term role later on.
A great place from which to launch your search for your graduate hr jobs are from human resources specific online recruitment websites such as People Management. At sites like this there are hundreds of potential jobs to apply for, plus the latest HR news, blogs and comment that keeps a finger on the human resources pulse.
###