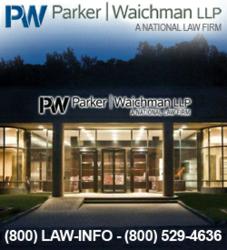 H&R Block has made an error that has delayed thousands of people from receiving their tax refunds on time.
(PRWEB) April 01, 2013
Parker Waichman LLP, a national law firm dedicated to protecting the rights of consumers affected by the negligence of others, has filed a class action lawsuit on behalf of individuals who allege that their tax refunds were delayed due a tax return error by H&R Block. The suit was filed on March 29, 2013 in the U.S. District Court for the Northern District of Ohio, Eastern Division (Case No.1:13-cv-00698-CAB). H&R Block, Inc, HRB Tax Group, Inc. and HRB Technology LLC have been named as Defendants.
"These individuals trusted and paid H&R Block to file their tax returns accurately so they could receive their refunds as soon as possible," said Jordan L. Chaikin, a partner with Parker Waichman LLP. "However, H&R Block has made an error that has delayed thousands of people from receiving their tax refunds on time. Furthermore, consumers paid this company under the promise of a 100 percent guarantee for their services, yet they have not been justly compensated for this error."
According to the Complaint, the Defendants erroneously and negligently prepared Form 8863 included with 600,000 tax returns. As a result, the suit alleges, tax refunds have been delayed up to six weeks past when they would have been paid. The lawsuit alleges, among other things, that H&R Block has breached its contract. According to the allegations, H&R Block promised its customers a "100% Satisfaction Money Back Guarantee" which states that if the consumer is dissatisfied for any reason within 60 days, they are entitled to a refund for the full purchase price. Despite this promise, the lawsuit alleges, H&R Block has failed to offer compensation to the Plaintiffs or any putative class members for the error caused solely by the company and its subsidiaries.
The lawsuit points out that H&R Block has admitted to making an error on Form 8863 that has led to a delay in tax refunds. According to the Complaint, Form 8863 is used to claim tax credits for qualified expenses paid to postsecondary education institutions. According to the lawsuit's allegations and a report in Kansas City Business Journal, H&R Block mistakenly left a mandatory field blank instead of answering "yes" or "no" for questions #22 through 26. The lawsuit alleges that the error had delayed tax returns of Plaintiffs and putative members beyond the 21 day turnaround represented by the Defendants.
Parker Waichman LLP has filed the class action lawsuit alongside several other distinguished law firms, including: Climaco, Wilcox, Peca, Tarantino & Garofoli Co., LPA; Neblett, Beard & Arsenault; Holland Groves Schneller & Stolze, LLC; Levin, Fishbein, Sedran & Berman; and Geragos and Geragos APC.
Parker Waichman LLP is a leading mass tort, environmental and personal injury law firm that represents plaintiffs in class action and personal injury lawsuits nationwide. The firm has offices in New York, Long Island, New Jersey, Washington, D.C. and Florida. For more than two decades, Parker Waichman LLP has assisted thousands of clients in receiving fair compensation due to the negligence of others. For more information on Parker Waichman LLP, please visit: http://www.yourlawyer.com or call 1-800-LAW-INFO (1-800-529-4636).
Contact:
Parker Waichman LLP
Jordan Chaikin, Partner
(800) LAW-INFO
(800) 529-4636
http://www.yourlawyer.com