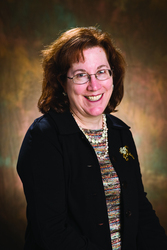 I am committed to helping HR Anew become a global leader with a sustainable share of the marketplace by providing smart and innovative management and HR solutions to improve organizational performance.
Columbia, MD (PRWEB) March 2, 2011
Deborah Stallings, President and Chief Executive Officer of HR Anew is pleased to announce the appointment of Ms. Linda Goldberg as the Director of Management and Human Resource Consulting. Goldberg brings over 25 years of experience in structuring human resources processes aligned with organizational culture. Her expertise in HR strategy for evolving the human resources infrastructure supports new growth opportunities promoting optimal benefit to HR Anew and its many clients.
A Pikesville, Maryland resident, Ms. Goldberg joined HR Anew in January 2011. A certified Senior Professional in Human Resources (SPHR), a certified Compensation Professional (CCP), and published author in HR periodicals, Goldberg is deeply rooted in corporate, small business and non-profit entities throughout the Baltimore region. Goldberg belongs to a long list of professional organizations including the society for Human Resource Management (SHRM), the Chesapeake Human Resources Association (CHRA), and WorldatWork. She is past president for Boards of the Baltimore Choral Arts Society and the Woman's Industrial Exchange, respectively. In addition, she served as Vice President of the President's Advisory Council on Business Outreach at the University of Maryland Baltimore County (UMBC), and as industry representative on the Maryland Occupational Safety and Health Advisory Board. Currently, Ms. Goldberg is a governor-appointed Trustee of the Community College of Baltimore County.
Linda Goldberg earned her MBA from the University of Baltimore Merrick School of Business, MS in Health Science in Occupational Safety and Health from the Johns Hopkins University School of Hygiene and Public Health (now the Bloomberg School of Public Health), and a BS degree in microbiology from the University of Maryland, College Park.
HR Anew is a solutions oriented management consulting, human resources, and professional services firm supporting executive leadership in the management of any business' most vital asset, its employees. In business since 1999, the company provides comprehensive consulting and related services to government, government contractors, corporate, small business or entrepreneurs, and non-profit clients in healthcare, technology, finance, academia, transportation, space missions, facilities management, and the construction industries. HR Anew is a wholly minority woman owned and nationally certified MBE through the Women Business Enterprise National Council (WBENC), National Minority Supplier Development Council (NMSDC), 8(a)/SBE certified through the U.S. Small Business Administration, and MBE certified in the State of Maryland.
###