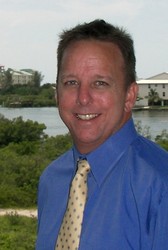 We created CompareHRIS.com and HR-SoftwareBlog.com because no one seemed to be writing or offering information for small to mid-sized companies on HRIS and HRMS solutions.
Seminole, FL (PRWEB) December 16, 2009
On December 16th of 2008, HR-SoftwareBlog.com was officially launched. In connection with Compare HRIS.com, the goal of the blog was to create an online resource for HR professionals who are researching HRIS/HRMS and HR software solutions. Clay Scroggin, the creator and writer for the blog, has over fifteen years of experience selling, implementing, and supporting HRIS/HRMS software solutions.
Since going live, HR-SoftwareBlog.com and CompareHRIS.com combined have seen over 100,000 visitors from over 180 countries.
Below is a list of the most popular HR-SoftwareBlog.com categories with a few examples of individual blogs:
Clay's Rants – Clay occasionally finds issues or topics related to the HR industry he's not happy about and he is not afraid to let the industry know how he feels. This category tends to be the most popular and most read on HR-SoftwareBlog.com. Recent popular Clay's Rants blogs include a blog entitled "HRIS and HRMS, the Forgotten HR software" and "Protect Yourself from the Rare Dishonest HR Software Sales Person."
HRIS Selection – The goal of the HR-SoftwareBlog.com sister site, CompareHRIS.com, is to assist the HR profession with the research and selection of HR software systems. CompareHRIS.com provides a number of free tools to assist with this goal. The most popular of which is their HRIS selection tool, which upon completion provides the user a scored list of the HRIS systems that provide the closest match to the user's needs. Recent popular HRIS selection blogs include a blog entitled "HRIS Software – To SaaS or Not to SaaS" and "HR Systems Selection – Is an HR Consultant Necessary?"
HRIS training and Implementation – Clay's experience with HRIS implementations is highly valuable to the followers of the blog. Clay's seen firsthand how things can go wrong and writes frequent blogs on pointing out the mistakes he has seen and how to avoid them. Recent blogs under this category include "Human Resources Software and Payroll Software Implementations Gone Bad" and "HR Applications Implementations – Why Do They Exceed Budget?"
In the next year, Clay Scroggin plans to continue to use HR-SoftwareBlog.com as a platform to offer free assistance and valuable information to those who are planning on selecting or implementing HR software solutions.
Experience, focus, and attention to detail make HR-SoftwareBlog.com and CompareHRIS.com different than any other HRIS site on the internet.
###