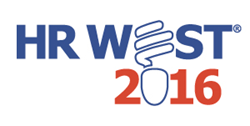 ...our lineup of speakers and sessions because it demonstrates that as an organization we are focused on the right thing, the intersection of technology and human resources.
San Francisco, California (PRWEB) November 05, 2015
The San Francisco Bay Area is home to the world's largest technology companies. HR professionals practicing within these companies are required to have skills beyond the ordinary, and a level of sophistication not found in other parts of the world. NCHRA has hosted HR West®, the largest West Coast gathering of the HR community, in the Bay Area for over 30 years--and the 2016 conference promises to be one of the most exciting and engaging to date.
Featuring over two days of unparalleled learning along with exceptional networking opportunities, HR West® 2016 will take place at the Oakland Convention Center in Oakland California, March 7-9, 2016. Registration is now open and "early bird" rates will be offered for a limited time.
Led by John Danner, Senior Fellow at Haas School of Business and Visiting Professor at Princeton University, the HR West® Executive Learning Lab will offer a day-long opportunity to dive deep into an advanced human resources topic for senior practitioners. HR West® keynote speakers and emcees continue to represent some of the greatest thought leaders in the human capital management arena.
Emcee Leah Hunter is the former AVP of Innovation at Idea Couture and an editor at MISC Magazine. Having led innovation sessions for Banana Republic, Apple, PepsiCo, American Express, Electrolux, and Levi's, Hunter currently teaches MBA courses and workshops on new technology and ethnography at California College of the Arts, CEDIM—Mexico, University of California Berkeley, and at the University of Michigan.
Keynote Monika Fahlbusch is Senior Vice President, Chief People and Administrative Officer of BMC Software. Fahlbusch's 24-year administration career also includes HR, communication and IT leadership roles at PeopleSoft and Old Navy.
Keynote Jeffery Pfeffer, Ph.D, is the Thomas D. Dee II Professor of Organizational Behavior at the Graduate School of Business, Stanford University and considered to be one of the world's leading management experts.
Keynote Eva Sage-Gavin is Vice Chairman of the Aspen Institute's Skills for America's Future Advisory Board, working directly with senior White House leaders, community colleges and corporations to build skilled workforces.
Keynote Kai Kight is an emblem of purpose and ingenuity. A product of Stanford University's Design School, he has proven to be part of the next generation of innovative talent and intellect taking Silicon Valley and the world by storm, Kight teaches individuals and organizations how to become game-¬changing leaders in their lives and work.
Alongside this cast of unique, innovative and inspirational speakers and presenters, HR West® 2016 offers the ultimate convenience of hotel, parking and conference under one roof. With more than 80 concurrent sessions (all for recertification credit) and separate tracks for early, mid, and advanced career levels, and evergreen topics like employment law, benefits and talent management, human resources professionals will find everything they need to get over the hurdles they will continue to face in the new year and beyond.
"I'm excited that our conference continues to attract the largest HR audience in the west, and believe practicing HR here, in the most innovative place on earth, requires skills not easily found elsewhere," says Greg Morton, NCHRA CEO. "I'm very proud of our lineup of speakers and sessions because it demonstrates that as an organization we are focused on the right thing, the intersection of technology and human resources. With more boomers soon to be exiting the workforce and millennials increasingly taking their role in leadership, that's where the exciting work will happen."
HR West® is not your typical human resources conference. It is a collaborative event that focuses on the participant. For more information, including how to register, visit: http://www.hrwest.org/. Follow #HRWest16 on Twitter, Linkedin, Facebook, and Instagram. The 2nd annual HR West® pre-conference registration sweepstakes (#GoHRWest is the theme for 2016) will debut this month (November 2015). Details will be published on the HR West website as well as on NCHRA's social media and other digital media sites.
###
About NCHRA - The Northern California HR Association (NCHRA) has been advancing organizations through human resources since 1960. We are dedicated to connecting human resources professionals with practice resources, leading California-specific training, legal and legislative developments, quality service providers, and each other-- forming career-long networks and partnerships. For more information, visit http://www.nchra.org.