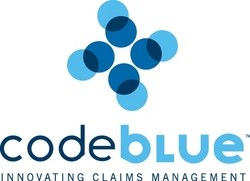 CodeBlue Flooring will fundamentally change the level of service that policyholders receive when experiencing a flooring loss
Eau Claire, WI (PRWEB) July 27, 2010
CodeBlue™ announced today a strategic alliance with Empire Today, LLC, the largest specialty flooring retailer in the USA, in the service delivery of the recently announced CodeBlue Flooring™ program. This new alliance provides the insurance industry with a comprehensive flooring program that includes: appointment scheduling at the convenience of the home or business owner; in-home or in-office product selection; next day installation on over one hundred styles of Carpet and Flooring products; 24 to 48 hour claim resolution; and a guarantee of policyholder satisfaction.
CodeBlue Flooring combines CodeBlue's property claim management expertise, with Empire Today's 50 years of flooring experience, to bring unprecedented speed, service and selection to policyholders in need of flooring for their home or business.
The trend towards third-party assistance and facilitation is growing as insurance carriers strive to meet increasing demands to provide better service, improve process efficiency and maintain financial accountability. Programs that efficiently manage high volume, low severity claims, such as flooring, to help insurance carriers to lower their overall severity and better manage the policyholder experience. The alliance between CodeBlue and Empire® delivers a cost neutral service - at the convenience of the customer - that helps insurance carriers improve customer satisfaction and retention levels.
"CodeBlue Flooring will fundamentally change the level of service that policyholders receive when experiencing a flooring loss," said Paul Gross, president and chief executive officer. "I'm delighted to find a partner with such a long record of achievement in delivering superior service to flooring customers. The ability of a homeowner to get a same day appointment and next day installation has really set Empire Today apart. We are excited about adding this capability to our offerings, and I am anxious for the opportunity to bring this to the entire insurance industry."
"We are very excited about this new alliance with CodeBlue and the opportunity to provide our quality carpet and flooring program to the insurance industry," said Steve Silvers, chief executive officer for Empire Today. "A dedicated account team will address the specific flooring needs of insurance carriers and their policyholders through the delivery of our quality products and professional installation with the highest level of service."
Any carrier interested in learning more about this novel approach to managing flooring claims should contact Jeff Holte, Vice President of Property Claim Services at 715-830-6316.
About CodeBlue
CodeBlue, LLC is a wholly owned division of Insurance Claims Management, Inc. The company supports a wide base of insurance clients with a 24/7/365 customer service center; assisting their policyholders when they have experienced a property loss as a result of water damage.
CodeBlue's team of subject matter experts specializes in properly managing high frequency, low severity claims. Each of CodeBlue's solutions has been created to deliver unparalleled customer service in a cost effective and efficient manner through active claim management. For more information visit http://www.hsgcodeblue.com
About Empire Today
Empire Today, LLC, also commonly known as Empire Carpet, has been a leading provider of installed home improvements and home furnishings for over 50 years. Empire's line of quality, name-brand home products includes: Carpet, Hardwood, Laminate, Ceramic, Vinyl Flooring, and Window Treatments. The company provides, shop-at-home or business convenience, next day installation on many products, quality products at great prices, and world-class service to more than 35 major metropolitan areas in the United States. With over one million satisfied customers, Empire Today is dedicated to customer satisfaction. For more information, call 800-588-2300 or visit empiretoday.com.
###