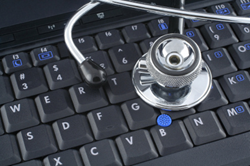 ...the intent of creating this Internet forum has been to help hernia patients understand the wide range of treatment and therapy options available to them.
Los Angeles, CA (PRWEB) April 18, 2016
According to an article published April 6th on KPCC, researchers found recently that using a social media-based program was able to help users abstain from smoking after quitting. In this case, the author notes that social media's "convenience and its ability to spark connection and communication" contributed to the smoking cessation program's success. The author of the article explains that these findings prove that social media has potential to help reinforce other healthy behaviors in users, and may be promising when it comes to dealing with less-commonly discussed conditions.
According to Los Angeles-based hernia surgery expert Dr. Shirin Towfigh, proprietor of the online community, Hernia Talk (herniatalk.com), this information likely applies to hernia sufferers and underscores the value of internet support communities, especially if reputable health professionals and physicians are active participants on them. Dr. Towfigh explains what makes Hernia Talk an excellent resource for both patients and hernia care specialists:

The professional touch – Many large health information websites offer a wide array of health content that can be written and edited by individuals with little or no health background. Hernia Talk, however, sets itself apart in that it employs the knowledge and expertise of practicing hernia surgery specialists across the country, Dr. Towfigh explains. This, she notes, significantly increases both the quality and the accuracy of the information users receive. What's more, because patients are able to share their personal experiences of hernia treatment as well as their outcomes, this can offer users comfort in knowing what they may expect in seeking hernia repair, Dr. Towfigh notes.
Compassionate care – A great many people with abdominal pain or possible hernia symptoms may consider it a disconcerting topic of discussion with their friends or family members, due to the personal nature of hernias, Dr. Towfigh notes. Fortunately, as the doctor explains, Hernia Talk allows patients to share their questions and concerns anonymously and receive answers from hernia specialists nationwide. A further benefit is that if a patient notes that they are seeking hernia treatment, Hernia Talk's network of hernia specialists often makes recommendations of hernia specialists in the user's city or state.
As the founder of a free online forum in which hernia sufferers are able to discuss their symptoms and receive input from a network of hernia surgeons and specialists, Dr. Towfigh explains that it is the specialized nature of the Hernia Talk forum that accounts for its effectiveness. As a widely respected surgeon and hernia specialist herself, Dr. Towfigh fully understands the symptoms and concerns that hernia sufferers face, and she is a frequent contributor to the Hernia Talk forum. She notes that the intent of creating this Internet forum has been to help hernia patients understand the wide range of treatment and therapy options available to them. Interested readers are encouraged to visit http://www.herniatalk.com to learn more.