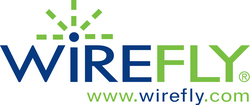 Reston, VA (Vocus/PRWEB) March 15, 2011
Wirefly (http://www.wirefly.com), the Internet's leading authorized retailer of cell phones and cell phone plans, today announced that it is hosting a pre-sale for the highly anticipated HTC ThunderBolt™, the Nation's first smartphone designed to deliver 4G speeds on Verizon Wireless' new 4G LTE network. Wirefly customers can now pre-order their very own HTC ThunderBolt™ on Wirefly.com before it officially hits store shelves – and at a special Wirefly price.
The HTC ThunderBolt™ is one of the fastest, most powerful devices on the market today. In addition to being the first smartphone to operate on Verizon Wireless' lightning-fast 4G LTE network, the HTC ThunderBolt™ is also Verizon Wireless' first phone to be able to use voice and data features simultaneously on either 4G or 3G networks, enabling customers to browse the web and make voice calls at the same time. The device runs on the Android 2.2 platform and comes equipped with the newest generation of the high-speed 1GHz Snapdragon™ processor for faster performance and page loads. Customers will also enjoy the latest version of the intuitive HTC Sense experience, Sense 2.0, which allows users to aggregate multiple social media channels into one organized stream of updates.
The sleek and sexy device has a stunning 4.3-inch WVGA display ideal for watching movies and videos. The handy built-in kickstand props the screen upright both vertically and horizontally for easy viewing when on-the-go. And with wireless DLNA capability, the HTC ThunderBolt™ can easily stream and share content directly with compatible home theater devices so users can watch movies on the big screen at home. Customers will enjoy the 1.3 megapixel front facing camera for video chat and the 8-megapixel primary camera to record in HD for amazing photos and videos.
Other impressive features include built-in mobile hotspot capability that allows up to eight Wi-Fi equipped devices to simultaneously connect to Verizon Wireless' 4G network, a new camera interface and enhancements such as live effects and face detection, 720p HD video recording with flashlight and an astonishing 40 GB of storage.
Pre-Order Now at Wirefly.com
Customers looking to purchase this hot new device and all of the useful accessories that go along with it do not have to wait any longer. The HTC ThunderBolt™ is now available for pre-order on wirefly.com for new and upgrade-eligible Verizon Wireless customers with a two-year agreement. As always, Wirefly offers significant savings with no rebates and fast, free Fedex shipping and free returns.
Wirefly's Pre-Order Price Guarantee
Customers who pre-order the HTC ThunderBolt™ can take comfort knowing that their purchase is protected by Wirefly's 30 Day Pre-Order Price Guarantee. If the price of the device on Wirefly.com drops below the pre-order price within 30 days of the release date, Wirefly will automatically refund the difference to the customer's credit card.
Why Wirefly Loves the HTC ThunderBolt™

Download a song in 4 seconds
Upload a photo in 6 seconds
Videoconferencing without the jitter or stutter
Watch live TV in mobile high-def right on your laptop
Upload 10MB PowerPoint Presentations in less than 25 seconds
4.3" WVGA display
Mobile Hotspot capability – share 4G connection with up to 8 Wi-Fi devices
40 GB of storage – 8 GB onboard and 32 GB microSD card included
HTC Sense 2.0 with new features including Fast Boot
Built-in kickstand for easy media viewing
720p HD video recording
DLNA streaming multimedia support
Wirefly has become America's trusted source for cell phones because it makes shopping for cell phones fast, easy, and affordable. In addition, Wirefly offers an array of services aimed at improving the mobile phone buying experience, including:

To read more about Wirefly or its resources, visit wirefly.com. To watch a video review of the HTC Thunderbolt™ visit http://www.youtube.com/wirefly.
About Wirefly
Wirefly.com is America's trusted source for cell phones and wireless service plans. Owned and operated by Simplexity, Wirefly.com is the Internet's #1 authorized dealer for the top cellular carrier in the U.S. including Verizon Wireless, T-Mobile and Sprint. Wirefly.com also offers discounts and services not available in retail wireless stores including a better selection of the latest cell phones, greater savings, straightforward pricing with no rebates, and fast, free FedEx shipping with free returns on devices from HTC, Motorola, Nokia, Samsung, LG, BlackBerry and many other cell phone handset manufacturers. Wirefly.com has been named "Best of the Web" by Forbes magazine and "Best in Overall Customer Experience" by Keynote Performance Systems. For more information about our wireless products and its services, visit http://www.wirefly.com. Shopping from a web-enabled cell phone? Wirefly's mobile-optimized website, mobile.wirefly.com allows consumers to quickly and easily explore its extensive catalog of cell phones and receive unbiased information from any web-enabled cell phone, regardless of operating system. With Wirefly Mobile, visitors can shop and compare phones and pricing by manufacturer, carrier or rate plan while on the go.
Contact
Megan Murray
Simplexity
703.657.4102
Mmurray(at)simplexity(dot)com
###