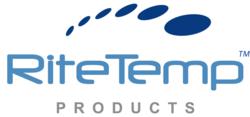 We firmly believe in the importance of American innovation, and all of our products are proudly made in America.
Fort Wayne, IN (PRWEB) September 11, 2012
HTFx, a leading manufacturer of thermal management products, with offices in Fort Wayne, Indiana and Melbourne, Florida, has introduced a new e-commerce website, ritetempproducts.com. This website will allow customers to purchase thermal management products for use by both humans and animals. These products are 100% American-Made and feature advanced cooling technology using HTFExotherm®. The website was developed and will be maintained by JH Specialty, based in Fort Wayne.
First and foremost HTFx is excited to provide technological solutions which positively impacts people in all walks of life. From product development and manufacturing in Melbourne, Florida, to the new high volume manufacturing plant in Fort Wayne, Indiana, RiteTemp Products manufactures and markets a unique line of "cool therapy" specific temperature medical and safety products and a vast array of thermal management solutions for equipment an inanimate objects. RiteTemp Products provides unique thermal management solutions encompassing a wide variety of fields, including but not limited to, medical, athletic, industrial, military, public safety, veterinary, and energy management. RiteTemp Products firmly believes in the importance of American innovation, and all of the products are proudly made in America.
HTFx's research department is comprised of experts from energy management to high-tech manufacturing, boasting over 115 years of expert experience, all working hard to make life better for all. From cooling professional umpires, to producing medical product lines which are FDA 510k Class I registered and Class II compliant, to unique thermal management solutions for military forces, HTFx never stops testing and improving technology and always strives to be the best and most innovative solution to any cooling need. The philosophy is truly entrepreneurial in spirit and is coupled with a "Can Do" attitude, and it shows!
This intelligent technology from HTFx targets a specific temperature that solves the "overheating or cooling" problem by simply and passively keeping a human, animal or item from thermal overload. For more information on RiteTemp Products or HTFExotherm® thermal cooling technology, visit ritetempproducts.com, check out Facebook page or call 321-724-1022 x 106.