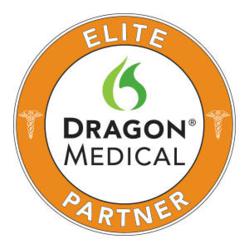 Physicians and other medical practice personnel need to be aware of and understand what the HITECH Act means for them,
Tampa Bay, FL (PRWEB) March 30, 2012
With time officially ticking for medical professionals to meet the mandate of the HITECH Act, HTH Engineering, Inc. has announced key steps and solutions to meet those requirements and help medical professionals receive the maximum HITECH reimbursement funds they are eligible for.
The HITECH (Health Information Technology for Economic and Clinical Health) Act is the result of federal legislation, created to stimulate the adoption of Electronic Health Records (EHRs) in the United States. The Act offers financial incentives to healthcare providers that demonstrate meaningful use of EHR. These incentives will be offered until 2015, after which time penalties may be levied for failing to demonstrate such use. Approximately 40 percent of office-based physicians currently use EHR, according to 2010 statistics from the Physicians Practice Technology Survey. The objective of the HITECH Act is to increase EHR adoption to 90 percent for physicians and 70 percent for hospitals by 2019.
HTH Engineering is well positioned to help overcome the potential challenges faced by healthcare professionals, particularly those in small medical practices, in transitioning to EHR and meeting the HITECH requirements. For starters, HTH will prepare a success plan for a medical practice's digital records management and facilitate deployment of dictation and digital transcription. In addition to specializing in Dragon Medical Practice Edition, which is designed for medical practices with fewer than 24 physicians, HTH offers various types of digital dictation equipment to ease this EHR transition, increase productivity and streamline workflow. Their team of experts has years of experience integrating EMR/EHR speech to text capability systems and provides expert technical guidance on the key considerations for complying with the HITECH Act.
"Physicians and other medical practice personnel need to be aware of and understand what the HITECH Act means for them," says Joe Winner, chief executive officer and founder of HTH Engineering. "It makes sense to be pro-active on this major push towards EHR adoption, because the integration, training, and activation takes time. Better to begin the process now and get the highest reimbursement amount possible by the end of 2012."
HTH invites medical professionals to visit their HITECH clearinghouse portal at http://www.dragonmedicalhitech.com which is dedicated to HITECH Act information and updates. The portal features an instructional video that highlights key components of the Act and the important decisions medical practices need to make as they transition to EHR and become compliant. These steps include choosing either the Medicaid or Medicare method, selecting a certified EHR system, designating an internal point person, and activating meaningful use.
The portal and video also clarify "meaningful use," which is defined by adopting a certified EHR and using that system as it is intended. HTH Engineering's expertise is in helping medical practices achieve meaningful use, and their video reviews some of the core measures that are used to make sure that meaningful use is being adopted. To review these measures, visit http://www.youtube.com/watch?v=HkSnawkgXSg&feature=youtu.be.
Achieving meaningful use helps determine whether an organization will receive incentive reimbursement payments from the federal government under either the Medicare EHR Incentive Program or the Medicaid EHR Incentive Program. To receive the maximum reimbursement, physicians and hospitals must achieve stage 1 of meaningful use of EHR for at least a 90-day period within the 2011 or 2012 federal fiscal year and for the entire year thereafter.
In order to receive incentives, eligible professionals must report on the Meaningful Use Core Set and Menu Set Objectives, as well as Clinical Quality Measures. The sooner the process is started, the better the chances are of meeting the timeline required in the HITECH ACT. HTH recognizes that proven expertise and skilled planning are necessary to successfully integrate the Act's EHR requirements, and remains at the forefront of ensuring that medical professionals understand the process and are prepared to implement.
About HTH Engineering, Inc.
HTH Engineering, Inc., (StartStop.com) is a Tarpon Springs, FL (Tampa Bay)-based company that provides Dragon Medical Speech Recognition and Transcription Solutions to clinics and medical transcriptionists since 1997. HTH Engineering, Inc. has consistently provided the highest performing, innovative and original, lowest cost high-tech solutions for digital dictation and transcription. HTH Engineering, Inc. is a privately held engineering development, manufacturing, and retail company. For more information on HTH Engineering, Inc., please call 866-254-0714 toll-free. For more information about Dragon Medical Practice Edition, visit HTH Engineering's website at http://www.startstop.com/dragon.