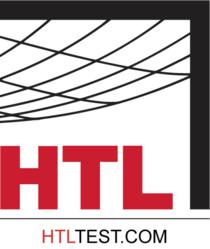 By performing field tests and verifying installation during construction, contractors and developers expose any installation issues prior to completion of the building.
Riviera Beach, FL (PRWEB) May 09, 2011
HTL, LLC - an architectural and fenestration testing laboratory, offers an important step in quality control – performance field testing. A dedicated team is now available to travel within the US and internationally to perform field testing. This assures architects, insurance agents, real estate developers, general contractors and commercial and residential property owners worldwide that installed fenestration products are in compliance with product and building specifications. Unintended water leakage through walls and fenestration products can result in unnecessary costs and have an extreme financial impact.Field testing can help lessen that financial impact.
Jose Colon, Operations Manager at HTL, says "Damage resulting from water leakage can lead to costly legal battles. By performing field tests and verifying installation during construction, contractors and developers expose any installation issues prior to completion of the building."
Field testing can be performed both during the construction phase and on installed assemblies to ensure the quality of the installation, the performance of the product and to verify that fenestration products are in compliance with architect and industry specifications and/or codes.
HTL's experienced engineers and test technicians use state-of-the-art testing equipment to carry out field testing on fenestration and building systems all over the world. With specialized experts in everything from windows, doors and wall systems to roofing and waterproofing, HTL has the expertise and experience to solve any building envelope problem. "I have had great experience with the HTL team on their approach, technical skill set and field acumen to projects," says Dudley McFarquhar, President & Building Envelope Consultant at McFarquhar Group, Inc. The building envelope should serve its objective once it is designed and installed in place. Field testing can identify weak areas at implementation stages to be sure the objective is reached throughout the entire envelope upon completion.
Field testing and evaluations are performed worldwide by HTL on windows, doors, skylights, wall panels, roofs, store-fronts, curtain walls, and sloped glazing to meet AAMA, ASTM, and specific building/consultant specifications and guidelines.
HTL, a certified and ISO 17025 accredited testing laboratory, has established a field testing team to meet the demand for this service. Standards HTL tests to are: AAMA 511-08, AAMA 501.2, AAMA 503-08, AAMA 502-11, ASTM E1105, ASTM E783. For more information about the services offered you can visit HTL's website at http://www.htltest.com or contact Jose Colon, Operations Manager, at info(at)htltest(dot)com or 888-477-2454.
Connect with HTL via Facebook and Twitter.
About HTL:
HTL is a premier architectural and fenestration testing services company specializing in architectural building components and assemblies. HTL operates four facilities in North America, which provide a variety of testing and evaluation solutions to building product companies throughout the world. Delivering a unique blend of engineering consultation, state-of-the-art services, and a user-friendly testing environment, HTL's core services include, but are not limited to, hurricane, blast, air, thermal, water, structural, thermal, roof and security testing. All test methods HTL provides adhere to national standards, such as ASTM, AAMA, WDMA, NFRC, and UL.
HTL corporate headquarters is located in Riviera Beach, FL, with additional facilities in Lithia Springs, GA., Hillsboro, TN., and Lubbock, TX.
# # #