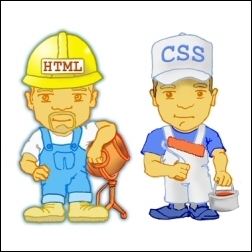 People often think that they need expensive software to make websites
(PRWEB) June 29, 2006
HTML.net has been launched. The aim of the new website is to provide an easy, thorough and factual introduction to website creation at no cost to visitors. On HTML.net anyone can learn to build a website.
The HTML Tutorial gives an easy, yet thorough and correct introduction on how to make websites. The tutorial starts from scratch and requires absolutely no prior knowledge of programming. After only one hour readers have learned to make their first website.
The CSS Tutorial takes web design to the next level. Cascading Style Sheets (CSS) is a fantastic tool to add layout to websites. It saves a lot of time and it enables users to design websites in a completely new way. The tutorial is easy to understand and introduces all the sophisticated techniques.
"People often think that they need expensive software to make websites," says co-founder of HTML.net, Andreas Astrup. "But we teach people how to do it the right way, absolutely free - and it is both a lot of fun and really easy. Everyone can learn to make a website in just one hour."
For more information please contact:
Andreas Astrup
+45 5194 5001
HTML.net can be found at http://www.html.net
The name of the new website is a reference to the so-called HTML language, which is the fundamental building block of the Internet. All websites are constructed using HTML code, a format that tells a computer how to display a web page. At HTML.net visitors learn what HTML is and how to use it to bring together text, pictures, sounds and links in one place.
The team behind the new website is three senior experts with significant experience with HTML and CSS.
###