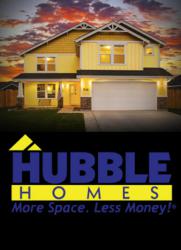 Cirrus Pointe has everything Hubble Homes was looking for, which starts with a great location.
Boise, Idaho (PRWEB) January 07, 2013
Cirrus Pointe was developed during the peak of the market, yet as the market declined, the development lay dormant. As the Treasure Valley real estate market begins to make its recovery, buyer demand for new homes, coupled with the desire to live in an upscale community, is on the rise. Hubble Homes responds to this demand with such purchases as Cirrus Pointe. Builder Don Hubble states, "Cirrus Pointe has been a great addition to our available communities. It has everything we are looking for, which starts with a great location."
What makes Cirrus Pointe such a unique community? The subdivision features large lots with premier landscaping and upscale architecture. Common areas wind their way between the homes, beautifully landscaped with grassy gullies, rock, and trees, creating the feeling of private oasis as the majority of lots are without rear neighbors. Hubble Homes expects the model home in Cirrus Pointe to be completed and available for prospective buyers to tour in 2013. For now, buyers can visit the Granite Basin sales office located at Lone Star and Middleton Road in Nampa to learn more about floor plans and the standard features of a Hubble Home.
About Hubble Homes
Hubble Homes has been building homes in Idaho since 1997. They have proudly built over five-thousand homes in the Treasure Valley, making them one of the largest home builders in Idaho. Hubble Homes strives to make the Treasure Valley a wonderful place to live and has always given generously back to the communities in which we live. For more information about the builder, or to review floor plans and new communities, please visit http://www.HubbleHomes.com.