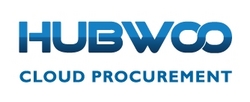 Paris (Vocus) April 30, 2010
Hubwoo (Euronext: HBW.NX), the world's leading provider of Cloud Procurement solutions, powered by SAP® software, today announced financial information for Q1 2010, in accordance with the "Directive Transparence" financial disclosure requirements.
Greg Mark, Hubwoo CEO commented: "We are pleased to announce both a top line growth in revenues over Q4'09 and an increased positive EBITDA performance allowing us to fund the growth in our business. The significant new bookings in Q1 show strong market demand for our cloud procurement solutions as well as improving global economic conditions. Our go-to-market strategy encompassing a complete source to pay suite, powered by SAP software, delivered fast as a service requiring a minimal capital investment is paying off as Q1 bookings and our future pipeline show strong demand for multi-module contracts. Overall, we continue to be pleased with the financial turnaround the company is making and we look forward to continued growth and success in 2010."
1.Revenues:
Q1 2010 revenues showed improvement compared to Q4 2009 (+1%), with the services component up 6%, reflecting improved market conditions for both new customers implementations as well as for incremental services to existing customers.
Three new large North American customers have signed with Hubwoo over the quarter, contributing fundamentally to an exceptional level of first year SaaS order intake, equivalent to over 80% of total first year SaaS bookings for the entire 2009. The impact of these bookings are not reflected in Q1 revenues but given Hubwoo's subscription model are expected to provide recurring revenue over several years.
Sales activity on services was successful in both the Americas and Europe – due to large services engagements on spend analysis, sourcing, procurement, and supplier enablement projects - with total services bookings equalling 50% of entire 2009 services revenues.
2. General description of the financial situation
EBITDA
Unaudited estimates on EBITDA show a level significantly higher than the level reported in Q1 2009 (approximately 700K vs 400K in 2009), confirming again a positive trend and the achievement of a solid and stable cost base on which Hubwoo can build for future growth.
3. Major Q1 2010 events
Significant customer contracts in the quarter included Scotts, a large Canadian bank, American Greetings, National Grid, and Burtons Foods.
About Hubwoo (http://www.hubwoo.com)
Hubwoo the world's leading provider of on-demand procurement solutions for the SAP community. The Company manages a business-to-business community with over 140 major international corporations as its customers (including 50 in the Global 1000) and over 70,000 active suppliers. Significant customers include Honeywell, Total, BASF, Evonik, EDF, Nokia, Michelin, Shell, Bayer, Henkel, Statoil, Hershey's, Consol Energy, EcoPetrol, Carl Zeiss, Burton's Foods, The Dow Chemical Company, ENI, and Graham Packaging. The Company has international offices in Europe, Americas and Asia and is a strategic partner of SAP and IBM.
Listed in Compartment C on the Euronext Paris Eurolist.
ISIN: FR0004052561, Euronext: HBW.NX, Reuters: HBWO.LN, Bloomberg: HBW:FP
Hubwoo Contacts
Rinus Strydom (SVP Marketing)
Sergio Lovera (Chief Financial Officer)
Tel: +33 (0)1 53 25 55 00
E-mail: contact(at)hubwoo(dot)com
###