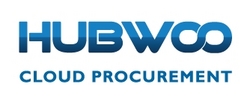 Paris (Vocus) August 31, 2010
Hubwoo (Euronext: HBW.NX), the world's leading provider of Cloud Procurement solutions, powered by SAP® software, today announces financial information for H1 2010, in accordance with the "Directive Transparence" financial disclosure requirements.
Greg Mark, Hubwoo Chairman & CEO commented: "On July 29th we announced H1 2010 revenue of €17.7M. We today confirm an EBITDA(*) level of €1.3 M, which continues the company's strong fiscal responsibility. Organic growth, driven mainly from the Americas, and our persistent efforts on cost optimization continue to show results. Significant new multi-year buyer-side subscription deals as well as the growth in our collaborative trading partner network are both strong indicators for future growth. "
1. Financial data
(*)EBITDA: Operating result before depreciation and non recurring items.
(**) Percentages are calculated on exact numbers, not the rounded numbers shown
Accounts for 1st Half 2010 have been reviewed by the auditors and have been approved by Hubwoo Board of Directors on August 27th 2010.
H1 2010 revenue is €17.7 million, slightly lower (-2%) compared to H1 2009, but significantly up if compared to H2 2009 (+6%).
The cost base is stable if compared to H1 2009 and up 6% vs. H2 2010, as the Group has significantly invested over first half 2010 in the Services and Sales teams in the United States, in order to support the large deals recently signed in that region. Fixed personnel costs have decreased compared to H1 2009, the global headcount remained stable on average, with a significant shift towards the Philippines, where the Group is completing the convergence of a large portion of its Customer and Back Office Support functions.
As a consequence, EBITDA is relatively stable at €1.3M, compared to €1.5M in H1 2009.
Net Income is negative by €0.9M. The Group has activated losses carried forward in the German entity of the Group, allowing a positive Tax result of €0.6M.
The operating Cash-flow has been positive by €0.9M. After financial debts repayments of €0.7M, mainly related to leasing, the cash position at the end of the period is of €3.2M.
2. Major H1 2010 events
Customers: Significant customer contracts in 1H 2010 included Scotts, a large Canadian bank, Monsanto, and Nycomed.
Supplier Network: A milestone of 100,000 active suppliers on the Collaboration Hub was reached
in Q2 2010, up over 40% from end 2009. Network critical mass is a core component of Hubwoo's future revenue streams as we move into areas of commercial networking, trading partner collaboration and financial derivatives
About Hubwoo (http://www.hubwoo.com)
Hubwoo the world's leading provider of on-demand procurement solutions for the SAP community. The Company manages a business-to-business community with over 150 major international corporations as its customers (including 50 in the Global 1000) and over 100,000 active suppliers. Significant customers include Honeywell, Shell, Evonik, EDF, Nokia, Michelin, Henkel, Statoil, Hershey's, Consol Energy, EcoPetrol, Carl Zeiss, Burton's Foods, The Dow Chemical Company, ENI, and Graham Packaging. The Company has international offices in Europe, Americas and Asia and is a strategic partner of SAP and IBM.
Listed in Compartment C on the Euronext Paris Eurolist.
ISIN: FR0004052561, Euronext: HBW.NX, Reuters: HBWO.LN, Bloomberg: HBW:FP
Hubwoo Contacts
Rinus Strydom (SVP Marketing & Product Management)
Sergio Lovera (Chief Financial Officer)
Tel: +33 (0)1 53 25 55 00
###