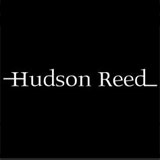 Wadebridge, Cornwall (PRWEB UK) 11 February 2013
Hudson Reed and Ultra are two very recognisable brands when it comes to taps, showers and decorative heating. They have recently established an enhanced trading relationship with one of the UK's leading online retailers of heating and plumbing goods, HeatandPlumb.com. What does this mean for customers wishing to buy the brands online?
Operating out of their showroom in Wadebridge, Cornwall, Pioneer Bathrooms sell several brands of taps and showers throughout the UK courtesy of their website, HeatandPlumb.com. After being approached by one of the leading companies in the brassware sector, scores of Ultra and Hudson Reed items can now be found on display in the luxury premises.
As a result, the complete collections of Ultra and Hudson Reed can also be found online at HeatandPlumb.com with updated imagery, technical specifications and much more. The newly-updated partnership makes it even easier for customers to browse the showroom for the items they like, and then purchase them from the comfort of their own home.
Chris Watts, of Pioneer Bathrooms, was excited to announce further details about the brands and what effect the range brings to the website. "As a company, Ultra Finishing are one of the best out there - for us as a business, and for our customers. We know that we can sell their products safe in the knowledge that there will be large stocks and an after-care service that makes our lives easy!"
"We are pleased to see them expanding on their ranges because they are reaching out to even more potential customers than before. The Hudson Reed brand has started offering some interesting ceramic pieces such as the Seven basin. It isn't something I'd have personally, but it certainly isn't like anything else on the market at the moment."
"It is great to see a company that only takes on a handful of retailers - it maintains a sort of exclusivity. There is no point offering a luxury brand to anyone and everyone because most websites do not do justice to these items. Our team works hard to provide all the information to the customer and Ultra are extremely pleased with what we have done."
The Hudson Reed and Ultra brands are only available to a select number of retailers throughout the country. The brands consist of over 500 products combined. Some new ranges include ceramics, various bathroom furniture, as well as their industry-leading taps and showers.
HeatandPlumb.com regularly attracts well over 7,000 visitors per day and has gained over 1,000 independent customer reviews over the past 12 months. The updated ranges are sure to earn the highly-acclaimed online retailer even more good press.