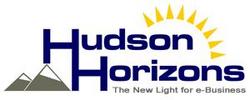 It's vitally important to me
Fairlawn, NJ (PRWEB) February 3, 2009
After two months of successful beta testing, Web Development Company Hudson Horizons unveiled the Section 508 compliant website for FindAnyFloor.com on September 19th, 2008. The launch not only put FindAnyFloor.com on the map as a pioneering online database for "all things flooring," it represented a pivotal step forward for the New Jersey-based Web Development Company in the ongoing mission towards 508 website accessibility.
Section 508 encompasses a series of amendments to the Rehabilitation Act that require government agency websites to be completely accessible to persons with various disabilities. For the last ten years, these prerequisites have not extended beyond government-affiliated websites.
While standard e-Commerce sites and online databases may be useful for most visitors, persons with motor skill deficiencies, impaired hearing, vision, or other disabilities may find it difficult, if not impossible, to have a positive browsing experience.
To ensure that every visitor could benefit from his all-inclusive flooring directory, FindAnyFloor.com founder and creator Damien Patton was determined to have the site satisfy Section 508 standards. "It's vitally important to me," said Patton, "that I make a contribution to moving the Internet towards accessibility for the approximately 60 million people with some form of disability in this country alone."
Hudson Horizons President and CEO, Daryl H. Bryant, commented, "The launch of FindAnyFloor.com has become a springboard for our company's dedicated involvement with Section 508 compliance." Through the course of this project, Bryant emphasized that his team has come to realize the importance of making websites accessible to everyone. "Hudson Horizons will continue to offer and encourage Section 508 website compliance to all future clients," he declared.
"The future of the Internet will allow everyone with disabilities to shop at your online store or have access to the information on your site, all because of Section 508 website accessibility," added Vice President and project manager Matt Mayernik.
Because Section 508 addresses previously neglected facets of websites, the development process for Section 508 website accessibility is highly intricate. "We utilized wave.webaim.org to verify basic compliance," Mayernik said. "But after the first check, the rest of the review is a manual process."
The Hudson Horizons development team spent seven months creating a dynamic, Section 508 compliant environment for FindAnyFloor.com. By integrating user-friendly aesthetics, keyboard navigation, proper table definitions, appropriate no-script alternatives, and other unique features, Hudson Horizons delivered a fully-customized site as educational as it was accessible.
Mayernik explained the dual-focus of this project was to offer a visually-pleasing interface with flawless functionality to ensure a satisfying experience for visitors of all types. "Without a crisp, clean look, consumers would be turned off," he emphasized. "And without well-structured navigation, consumers would be lost."
Bryant added that as with any project, FindAnyFloor.com will require ongoing modifications and optimization. Because the two companies have become so deeply invested in Section 508 compliance, functionality maintenance performed by Hudson Horizons will be an ongoing process so that FindAnyFloor.com can become one of the first completely Section 508 compliant industrial websites.
"Not every web company has the know-how or understanding to develop a website that is 508 Compliant," Bryant explained. "But our team has done our homework and is now fully capable of producing websites that are 508 Compliant. This is the future of our company."
About Hudson Horizons:
Hudson Horizons is a professional Website Development and Search Engine Optimization Company, specializing in website design, SEO-friendly content management systems, e-commerce solutions, social networking websites, website hosting, and SEO services.
A main focus of ours is to develop technologies that are commonly referred in today's Internet standards as Web 2.0 technology. Such examples include: social networking websites and communities, blogs/weblogs/vlogs, wikis, RSS feeds, and other forms of communication and social web-based tools.
Our vision and ultimate ambition as a company is to always strive to be "The New Light for e-Business." By offering new, innovative and competitive products and solutions to our clients, we provide better ways to run and operate their business online.
Contact: Daryl H. Bryant
Tel: 1(201) 621-5688
###