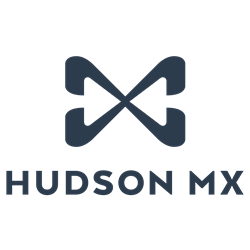 Entercom has been focused on supply-side innovation and we are pleased to partner with Hudson MX in transforming the buy side of radio
NEW YORK and ATLANTA (PRWEB) August 12, 2019
Hudson MX is pleased to announce the launch of its local radio buying platform. The announcement comes on the heels of the recent launch of its local tv offering. Affording ease of use, simplicity, and control, Hudson MX enables local buyers to become more powerful with software and data. Hudson MX offers workflow software that allows targeted buys at scale with unprecedented precision. Entercom, a leading media and entertainment company and one of the two largest radio broadcasters in the U.S., joins as the first AgencyCloud™ partner, leading the way in innovation in the buying of radio.
BuyerAssist™ has already been road tested. To date, 19 agencies have been using Hudson MX to connect 700+ radio buyers with 2,500+ sellers in 210 markets, representing 100+ national advertisers. In a private beta, more than $50 million in radio buys have been processed.
Hudson MX replicates and improves current workflow, instead of disrupting or replacing them. It enables buying of whole markets in one place—all stations, all types of buys, and all inventory. Further, it collapses reporting times and enhances performance measurement so that local TV and radio buying more closely tracks the standards of programmatic digital.
Entercom is the first broadcast partner to leverage Hudson MX's AgencyCloud™ to help bolster profitability while enhancing results for marketers and brands. Hudson MX and Entercom are working together across Entercom's technology stack to enable system-to-system communication, workflow automation, and yield optimization.
"Radio was the first medium to offer content in real time and it remains an absolutely vital part of the media landscape," said JT Batson, CEO of Hudson MX. "Ninety three percent of Americans listen to radio weekly and station loyalty remains strong. And while its place in our culture is unquestioned, radio's ability to compete for advertising dollars has been hindered by a lack of modern software. By making the move beyond legacy systems, Entercom is helping our country's biggest brands capitalize on the full potential of radio in real time."
"Entercom has been focused on supply-side innovation and we are pleased to partner with Hudson MX in transforming the buy side of radio," said Weezie Kramer, Chief Operating Officer of Entercom. "We're excited to be their first radio partner and offer agency partners greater speed, accuracy and transparency. It makes radio easier and faster to buy—putting us at the forefront with other forms of media."
Hudson MX's proprietary BuyerAssist™ complements the skillset, market expertise, and institutional knowledge of local media buyers, empowering them to deliver superior client results in record time. Already, BuyerAssist™ is being used by the world's largest agencies to streamline their local media buying processes and enhance results for brands.
With Entercom's integration, BuyerAssist™ allows agencies to query proposals with detailed and specific KPIs and search Entercom's robust portfolio of over 235 highly rated radio stations. BuyerAssist™ generates custom proposals attuned to each campaign's needs. BuyerAssist™ also has the ability to optimize data and course correct to ensure that campaign commitments are fulfilled. Reporting is within 24 hours, greatly expediting current industry norms.
"BuyerAssist™ has automated certain processes that allow our teams to transact local buys more efficiently," said Jennifer Hungerbuhler, EVP & MD of Local Audio and Video at Dentsu Aegis Network. "We will continue to push for efficiencies that deliver incremental value to our clients, including a fully automated transactional process, the capability to layer in first party data, greater transparency into campaign management, as well as the ability to fluidly move dollars between digital and linear broadcasting. The Hudson MX platform is a one-stop shop for our local buyers, helping to achieve greater efficiencies throughout the local investment process. Immediate access to available inventory has enabled more efficient negotiations, and the ability to optimize schedules and access real time campaign performance reporting ultimately enables us to deliver better buys on behalf of our clients."
About Hudson MX
By creating modern software that empowers the local buyer of the future, Hudson MX is leveling the playing field between local TV buyers and their digital media peers. In 2019 its BuyerAssist™ platform was used to process $2 billion of local media buys for 30 leading agencies in 210 markets, servicing 294 national advertisers. The world's most respected media agencies and sellers are partnering with the Company to bring the process of local TV buying into the 21st Century for the benefit of today's advertisers. Hudson MX is looking to build on its initial success and expand its offerings by recruiting the best and brightest for its New York and Atlanta dual headquarters. Learn more about Hudson MX at http://www.hudsonmx.com, LinkedIn and Twitter (@HudsonMXinc).
About Entercom Communications Corp.
Entercom Communications Corp. (NYSE: ETM) is a leading American media and entertainment company reaching and engaging over 170 million people each month through its premier collection of highly rated, award winning radio stations, digital platforms and live events. As one of the country's two largest radio broadcasters, Entercom offers integrated marketing solutions and delivers the power of local connection on a national scale with coverage of close to 90% of persons 12+ in the top 50 markets. Entercom is the #1 creator of live, original, local audio content and the nation's unrivaled leader in news and sports radio. Learn more about Philadelphia-based Entercom at http://www.entercom.com, Facebook and Twitter (@Entercom).
Media Contacts:
Code Morris for Hudson MX
Andy Morris
andy.morris@codemorris.com
917.710.1802
Pete Holmberg
pete.holmberg@codemorris.com
917.501.7434
Entercom
Jennifer Morales
Jennifer.Morales@entercom.com
212.649.9685