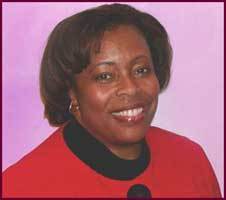 We believe there is hope for every person at House of Faith Ministry
Cold Spring, NY (Vocus) July 18, 2009
The Hudson Valley House of Faith will host its third annual "Walk of Hope" on Saturday, July 18th, at Shepheard Memorial Park on Route 82, Fishkill, NY. The walk-a-thon festival offers fun for the whole family with food, music, and face painting. The main objective is to raise awareness of domestic abuse.
"We believe there is hope for every person at House of Faith Ministry," says founder Minister Luader Smith. "All profits from the walk will go directly to the House of Faith Ministry to support the operation of the shelter and its various programs."
Joining the cause will be honored guest Kevin McConville, former MTA Police Chief and a current candidate for Putnam County Sheriff. Other local participants include Marshall Mermell, a member of the House of Faith board of directors, and Marc Sabin, creator of the House of Faith website design.
Honored guest McConville was recently endorsed by the Putnam County Democratic Committee to run for Sheriff. A lifelong Hudson Valley resident, McConville finds the impact the House of Faith has had on the women of the Hudson Valley remarkable. "I am honored to be a part of the great service the House of Faith offers to the women of the Hudson Valley. The issue of domestic abuse needs to be the attention of law enforcement with the key issue being to improve the quality of life for women in the area," says McConville.
Located in Southern Dutchess County, NY, the House of Faith Ministry is a non-profit organization dedicated to serving the needs of Hudson Valley women who are victims of domestic abuse and violence. The House of Faith's mission to end family violence has remained constant with their goal to eliminate sexual assault and domestic violence through sensitive prevention, intervention, and treatment.
For more information on the House of Faith Ministry and the "Walk of Hope", visit http://www.hudsonvalleyhouseofhope.org or call 845-765-0293.
###