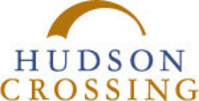 Big adjustments are being made by travel businesses
New York, NY (PRWEB) April 21, 2009
As the ripple effect of falling travel demand driven by a deep recession is felt across the travel industry, strategic advisory firm Hudson Crossing offers its insight into how current trends are shaping the future of travel, as well as predictions for the upcoming 2009 quarter.
Issued today, "Q2 2009 Travel Industry Insight" names the decline of business travel, typically viewed as the highest margin revenue for travel suppliers, to be a key factor driving adjustments within the travel industry in the second quarter.
"Big adjustments are being made by travel businesses," said Michael W. McCormick, Managing Partner, Hudson Crossing. "We are seeing everyone from suppliers to travel agencies get much more creative in their approach to generating revenue. From deep discounts to the disappearance of fees, travel businesses are taking bold action to acquire a disproportionally larger share of a diminished pool of travelers. We believe these actions are a leading indicator that the industry is in process of establishing a new point of equilibrium."
Some of Hudson Crossing's expectations for Q2 2009 include:

The decline in business travel will remain in effect for the rest of 2009, and it will not begin to change until the next budget cycle in late Q4 2009.
Suppliers will take bold action with their loyalty programs and offer aggressively priced packages to lure travelers.
Online booking fees from online travel agencies such as Orbitz.com and Travelocity are likely gone for good -- but whether or not it was a wise financial move on the part of the OTAs in the longer term is yet to be determined.
In the report, Hudson Crossing also reviews travel industry events and actions in Q1 2009 that provide a foundation for events to watch in Q2. The full report and details about Hudson Crossing's expectations for Q2 2009 can be accessed online at Hudson Crossing.
About Hudson Crossing:
Hudson Crossing is a strategic advisory firm devoted to helping business owners raise the financial performance of their travel, tourism and hospitality assets. With more than 20 years of experience working with industry leaders like American Express, Rosenbluth International, PepsiCo, Travelport, GE, Delta, and Starwood Hotels and Resorts Worldwide, Hudson Crossing's team of professionals execute bold ideas to bridge the gap between plan and performance, helping companies achieve important growth metrics through business assessment, course correction and translating strategy into outcome. Visit Hudson Crossing online at Hudson Crossing.
###