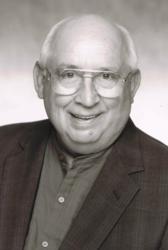 It's my opinion that the major trouble in America is that the US Supreme Court has made the Federal Constitution unenforceable
Gaston, NC (PRWEB) November 27, 2012
Retired Civil Rights Attorney, Hugh Johnston, has filed suit in the General Court in Gaston County, North Carolina. In his complaint, Civil Case # 12-CVS-4214, he alleges that Governor Beverly Perdue has violated her Oath of Office. According to the complaint, Johnston charges that Governor Perdue is failing to enforce the Constitution, committing perjury, and obstructing the administration of justice. Article 1 of the Constitution gives the Federal Government no authority in the fields of education, communications, health or banking.
According to Johnson, a practicing attorney for 50 years, in North Carolina, elected officials take an oath to support and uphold the constitution under the provisions of NCGS Section 11-7. In North Carolina, he maintains that a violation of oath is considered an obstruction of justice.
The plaintiffs in the case allege that the defendant, Beverly Perdue violated her oath of office and has not performed duties in seeing that the laws be faithfully executed. The court documents further contend that these violations have occurred for:

Allegedly, allowing the federal government to unlawfully have control of the curricula taught in schools
Allegedly, allowing the federal government to have absolute control over Radio and Television communications
Allegedly, allowing the federal government to eliminate free press, by having ownership or control of special interest corporations that control major media sources
Allegedly, allowing the federal government to have complete control in the field of health and condone special interest corporations to make sinful profits
Allegedly, allowing the federal government to invade the field of Religion by banning prayer in schools, removing the word God from the Pledge of Allegiance and passing legislation allowing abortions
Allegedly, refusing to take action and use executive power to order the Legislative branch to appeal NCGS1A-1 Rules of Procedure passed in 1967 giving the judicial branch of state government the authority to make the Constitution of North Carolina unenforceable
"Colleges and law schools do not teach the law; they teach what the Supreme Court says the law is. It's my opinion that the major trouble in America is that the US Supreme Court has made the Federal Constitution unenforceable," states Hugh Johnston primary council to the plaintiffs identified in case. "It is also my hope that the judicial system can restore accountability to our government."
About Hugh Johnston:
Hugh Johnson Born August 19, 1928, in Rock Hill, South Carolina is a Duke Law School Graduate, retired civil trial attorney, and successful business entrepreneur. After being identified as opposed to illegal governments, courts and illegal banking systems he has spent most of his retirement using his experiences and abilities to help the working man and undo the international banker's illegal and wrongful acts.