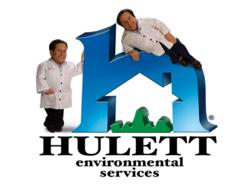 West Palm Beach, FL (PRWEB) February 05, 2013
Hulett Environmental Services has earned the service industry-coveted 2012 Angie's List Super Service Award, for both of their outstanding services in Pest Control and Lawn Spraying and Fertilization. This is an honor awarded annually to approximately 5 percent of all the companies rated on Angie's List, the nation's leading provider of consumer reviews on local service companies.
Randy Hulett, Marketing Manager, was ecstatic to hear of winning the Angie's List Super Service Award. "The one thing we insist upon with our employees is impeccable customer service. When you get those efforts validated by one of the most well known proponents of great service in the United States, Angie's List, it's quite an honor. We are really thrilled!"
As a full-service, family-owned and operated, South Florida company, Hulett Environmental Services — with its customized Healthy Home programs — has taken the lead in providing family, pet, and planet friendly pest control solutions for over 40 years.
"It's a select group of companies rated on Angie's List that can claim the exemplary customer service record of being a Super Service Award winner," said Angie's List Founder Angie Hicks. "Our standards for the Super Service Award are quite high. The fact that Hulett Environmental Services earned this recognition speaks volumes about its dedication providing great service to its customers."
Angie's List Super Service Award 2012 winners have met strict eligibility requirements, including earning a minimum number of reports, an excellent rating from their customers and abiding by Angie's List operational guidelines.
Service company ratings are updated daily on Angie's List. Companies are graded on an A through F scale in areas ranging from price to professionalism to punctuality. Members can find the 2012 Super Service Award logo next to company names in search results on AngiesList.com.
Angie's List helps consumers have happy transactions with local service professionals in more than 550 categories of service, ranging from home improvement to health care. More than 1.5 million paid households use Angie's List to gain unlimited access to local ratings, exclusive discounts, the Angie's List magazine, and the Angie's List complaint resolution service.