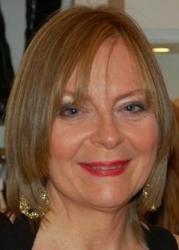 Kathy Scheiern is a highly intelligent, strategically intuitive, and thoughtfully competent professional who brings a wealth of experience to her work benefiting her clients in every aspect
San Francisco, CA (Vocus/PRWEB) March 23, 2011
PurposeWorks LLC, a San Francisco consulting firm that helps companies integrate passion with logic in their business strategies, is celebrating the one-year anniversary of relocation from Cincinnati, Ohio. President and Chief Transformation Officer Kathy Scheiern reports slow but steady progress in transitioning her consulting business to the West Coast. Her combination of financials skills, an entrepreneurial background, organizational transformation and individual support makes her a valuable resource to business owners seeking prompt and practical solutions.
"I believe this is a place that creates and rolls out the next best things for the country," Scheiern says of San Francisco. She has found her new city to be very receptive to the idea that companies will thrive if they integrate right-brain skill sets like creativity and meaning into their business models; and that the bottom line matters, but productivity will increase if workers have an emotional stake in the company.
She brings to San Francisco a blended background: Scheiern is a CPA and former corporate executive, she holds a PhD in Interdisciplinary Studies with a concentration in Organization Transformation, and she is also a shaman and minister. Scheiern specializes in problem identification using whole system perspectives, coming up with customized solutions that are results-oriented. PurposeWorks LLC helps business owners solve people problems in ways that honor and respect both the individual and the organization.
Since moving to San Francisco, PurposeWorks has helped a number of local companies solve a variety of business related challenges. Kathy also works one-on-one with business leaders to clarify and clear blocks to accomplishing their goals and objectives.
"Kathy Scheiern is a highly intelligent, strategically intuitive, and thoughtfully competent professional who brings a wealth of experience to her work benefiting her clients in every aspect," said Michelle Horneff-Cohen, Broker, CCRM, MPM(R) RMP(R) Property Manager and Founder, Property Management Systems and President, PPMA Board of Directors. "She successfully works with her clients to identify and solve the problems that are preventing them from achieving their desired results.
"Kathy uses her many skills and unique perspective to efficiently and effectively provide solutions for situations that have defied traditional problem solving approaches and has done exceptional work for the Board of Directors of the Professional Property Management Association of San Francisco (PPMA) in assisting us with our values survey and strategic planning process. I recommend her without hesitation to any business leader seeking assistance in addressing the many challenges of today's business environment."
For more information about PurposeWork's one-year anniversary of consulting in San Francisco or any of PurposeWorks LLC's services, call them at (415) 813-4199 or visit them on the web at http://www.purposeworks-ba.com.
About PurposeWorks LLC
PurposeWorks LLC is a leading edge San Francisco human resources consulting firm and executive coaching company. They assist individuals and organizations with their growth and transformation efforts. Specifically, they help people achieve ongoing success by introducing and supporting the development of competencies in skill sets such as values-driven leadership, trust building, and employee engagement. By balancing the importance of what is rational and readily measured with what is grounded in purpose and meaning, in integrity and trust, and in people and relationships, PurposeWorks LLC opens the doorway to next-level thinking and performance improvement for individuals and organizations.
Dr. Kathy J. Scheiern, owner and lead consultant for PurposeWorks LLC is a Certified Public Accountant who has over 25 years of international and domestic experience in providing performance improvement consulting to organizations and individuals. She holds a Ph.D. in Interdisciplinary Studies with a concentration in Organization Transformation, and a Master's of Science in Accountancy with an emphasis in International Business. She is a Certified Cultural Transformation Tools Consultant (providing values and cultural capital assessments and transformation support), a Certified Systemic Constellation Work Facilitator (a tool for identifying and exploring unseen dynamics at work in organizational systems). As a San Francisco business coach, she has conducted numerous workshops on effective change processes, using a variety of tools and techniques to assist clients in transforming both their personal and organizational lives.
# # #