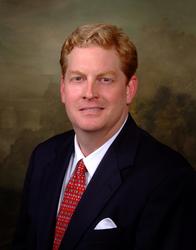 We are extremely excited to have Billy on our team
Long Beach, CA (Vocus) May 14, 2010
Human Touch®, the U.S. market leader of innovative massage chairs, Perfect Chair® Recliners, and other wellness solutions, has announced the new hire of Billy Curtright as its Director of Sales, Furniture and Specialty Sleep. In this position, Curtright will be responsible for expanding Human Touch's sales and dealer opportunities throughout the furniture and specialty sleep markets. He will report to President of Human Touch Andrew Cohen, working from his home office in Mobile, Alabama.
"We are extremely excited to have Billy on our team," commented Andrew Cohen, president of Human Touch, LLC. "The retail landscape in the furniture industry is rapidly changing, and thus retailers are constantly looking for new and exciting ways to present products on their sales floors. Therefore, in the weeks and months ahead, Billy's expertise in this ever-changing industry will help us to create new and effective approaches for selling and marketing our products in Furniture and Specialty Sleep stores throughout the U.S."
Curtright brings to Human Touch® 18 years of sales management and marketing experience in the furniture business, having served in previous positions, such as national sales manager for Standard Furniture Company, president of Drakeford Furniture, and most recently, account executive for Ekornes. Other companies that he has also represented during his career include Room Choices and Master Design Furniture. He holds a Bachelor of Arts degree from the University of Alabama, College of Arts & Sciences in Tuscaloosa, Ala.
Curtright added, "This position is a perfect fit for me and my background. Originally starting in case goods earlier in my career, both imported and domestic, my interest and passion has really migrated toward products focused on heath, wellness, comfort and relaxation. The Human Touch® product assortment covers all of that. I'm looking forward to working with the accounts and sales representatives throughout North America to help them grow their business in our specialized category."
About Human Touch:
In pushing the boundaries of its traditional massage chairs and wellness products through advanced proprietary technology and innovation, Human Touch® is focused on infusing health and wellness into everyday lives through high-quality, design-oriented and award-winning massage chairs, Zero-Gravity Perfect Chair® Recliners and other wellness products and solutions. Human Touch® has been making people feel better™ for more than 30 years by developing state-of-the-art massage and wellness products, as well as by providing valuable consumer education about the substantial health and wellness benefits of regular massage therapy, relaxation and proper posture. Stress relief, increased range of motion, pain relief, improved circulation, and increased immunity are just some of the valuable health benefits associated with regular massage therapy. Human Touch® products are available at back care specialty stores, fine furniture stores across the country, through international retailers and distributors in more than 40 countries, as well as online at http://www.humantouch.com.
###