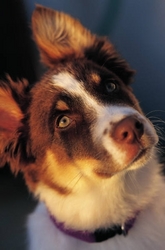 Washington, D.C. (Vocus) July 16, 2008
Americans are clearly taking action on behalf of animals. Last year, more than 10.5 million members and constituents of The Humane Society of the United States played a part in protecting animals through legislation, investigation, education, advocacy and field work. State governments passed 86 new animal protection laws in 2007, a record year. In addition to animal advocacy, consumer spending on companion animals is expected to top $50 billion in the next two years.
There's no doubt, Americans have a love affair with animals. That passion is leading many people to careers in animal advocacy and humane fields. To meet the needs of this growing population, Humane Society University is now partnering with The George Washington University Graduate School of Political Management to offer a Graduate Certificate in Community Advocacy. The program is designed to meet the educational needs of students preparing to become leaders of community activism or to become change agents for public policy in any area of animal welfare.
The graduate certificate in community advocacy is a new 18-credit graduate certificate. Students can earn the certificate in three semesters over one calendar year. Courses include: Leadership styles, Grassroots politics, State and local government politics, Focus group research, Media relations in the new media world and Advanced practicum in community advocacy. Students take all six courses online and are only required to be in attendance at the Washington, D.C. campus for a total of 4 days. Participants will meet with faculty for two days at the onset and for two days prior to completing their final course. In addition, students who successfully complete the Graduate Certificate in Community Advocacy may apply their coursework toward the Political Management Master's degree.
Deadlines for application:
For the Spring 2009 semester: deadline for admissions is November 1, 2008
For the Summer 2009 semester: deadline for admissions is April 15, 2009
For the Fall 2009 semester: deadline for admissions is June 15, 2009
For Complete Program Details:
To learn more visit http://www.humanesocietyu.org/gwu.html
For other questions regarding the Community Advocacy Graduate Certificate program, please contact Humane Society University at: register @ hsus.org.
Related Careers:
Alumni of The George Washington University Graduate School of Political Management work in public affairs and the political arena as Congressional staffers, union organizers, communications professionals, PAC managers and fundraisers, pollsters, policy analysts, consultants, lobbyists, elected officials, trade association executives, managers on political and issue campaigns and grassroots community activists to name just a few. Careers in the humane field include: animal welfare/protection, conservation and environmental protection, wildlife management, veterinary medicine, services for pets, animal trainers and more. To learn more about careers in the humane field, visit humanesociety.org/university and click on the left where it says "careers with animals."
Additional Degree Programs (through Duquesne University):
Bachelor of Science
Humane Society University and Duquesne University's School of Leadership and Professional Advancement have developed an entirely online Bachelor of Science degree program with a major in Humane Leadership. Undergraduate courses begin August 23, 2008. The accelerated degree-completion program is designed for individuals working in animal care and control facilities in the U.S. and provides targeted, specific knowledge that will support their career goals in animal advocacy and shelter management. Designed for the adult learner, this degree-completion program is entirely online and open to people with prior college credits or an associate's degree from an accredited community college.
Masters Degree
In addition, HSU and DU offer the Master of Science in Community Leadership.
The Master of Science in Community Leadership degree is a 36-credit degree (consisting of 12 courses). Students can earn the 36-credit degree in two years entirely through online study. The degree emphasizes: Understanding interconnections and the ecology of community; systems thinking, program design, evaluation and sustainability, leading, motivating and empowering others, Appreciating diversity; collaborating with diverse groups, communicating effectively and persuasively; consensus building, ethical decision-making; balancing community and individual goals. The coursework is intended to develop management skills that are directly transferable to leadership positions within one's animal care and control organization.
Visit humanesociety.org/university to learn more.
About Humane Society University:
Humane Society University (HSU) offers on-site workshops, on-line courses and degree programs to help volunteers and animal care workers gain the skills needed to maximize their ability to help animals. Humane Society University is the educational arm of the Humane Society of the United States (a non-profit organization). Workshops are offered on-line or at host facilities nationwide. For more information about Humane Society University, and other courses and degree programs offered, visit the website at humanesociety.org/university.
Media Contacts:
Please Contact: Kelly Farnan 727-709-5252 or Julie Robbins 813-949-3619
# # #