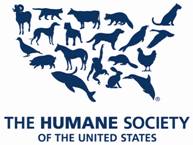 The Humane Society of the United States offers many ways for people to celebrate the holidays while supporting efforts to protect animals
(PRWEB) December 05, 2012
The Humane Society of the United States has great gift suggestions for everyone searching for the perfect holiday gifts for pet owners, pets or others who care about animals.
"The holiday season is a time to reflect on what's most important, which for many people includes the animals who enrich our lives," said Michael Markarian, chief program and policy officer at The HSUS. "The Humane Society of the United States offers many ways for people to celebrate the holidays while supporting efforts to protect animals."
The HSUS reminds shoppers that giving a pet as a surprise gift is not recommended because pets are a long-term commitment that should be thought through carefully by the caretaker.
For people and pets

The HSUS 2012 keepsake ornament features an adorable chimpanzee. Shown in the wild, where chimps belong, this ornament is sure to bring cheer to any home this holiday season. When a supporter makes a gift donation of $50 or more, we'll send this delightful keepsake, along with a personalized holiday card, to a friend or loved one. If the donor gives $90 or more, he or she will also receive an ornament. Go to humanesociety.org/2012ornament and give the gift of compassion this holiday season.
Hip, Hip, Humane! Gift donations to The Humane Society of the United States can be made for any occasion including holidays, and are a great way to say you care. With a gift donation of $25 or more to The HSUS, your gift recipient will receive a personalized greeting card with your special message, and both you and your gift recipient will also receive a one year subscription to The HSUS' award-winning All Animals magazine.
Our online store Humane Domain carries a wide array of pet products and toys, as well as gifts for anyone on your list who cares about animals. Items include apparel, jewelry, sleepwear, decorative accessories, and holiday cards and decorations. Our exclusive line of Animal Cause Gear T-shirts and accessories carry powerful messages about adoption, spay/neuter, ending dogfighting, the Stop Puppy Mills campaign, protecting seals, going fur free and more. Ten to 20 percent of every purchase made at Humane Domain benefits HSUS programs and campaigns to protect animals.
The HSUS' list of fur-free retailers and designers is a valuable tool for anyone looking for a more humane way to shop.
The HSUS' corporate supporters also offer some great gift ideas that support animals:
Fred Meyer Jewelers offers a jewelry collection with a paw print design accented by diamonds called PAWSitively Yours®, including a unique engravable tag for pets. The HSUS receives $3 from the sale of each piece to benefit our Puppy Mill campaign and Animal Rescue Team. Available in 400 Fred Meyer/Littman Jewelers stores and online at fredmeyerjewelers.com/pawsitively.
Zazzle.com donates 20 percent of net sales from selected items to support the programs of The HSUS. These items include HSUS merchandise, such as animal protection campaign stickers, tote bags and posters, and holiday postage with designs from artist Ron Burns and MUTTS® cartoonist Patrick McDonnell.
eBay Giving Works allows shoppers to purchase items that benefit animals. Sellers can designate 10–100 percent of the final sale price to go to The HSUS.
Grounds for Change offers freshly roasted HSUS-branded coffee that is fair trade, organic, shade-grown and carbon free. Buy a bag or join the coffee club at groundsforchange.com/HSUS/.
Magazines make great holiday gifts. Give or renew subscriptions at our online Magazine Store and 40 percent of each subscription price goes to The HSUS.
The Rescued Me collar and leash collection comes from the Today Show's Jill Rappaport, an advocate for animals and supporter of The HSUS. This unique collection is designed to bring attention to rescue and adoption, bearing catchy slogans like "I'm a Heart Melter from a Shelter" and "Opt to Adopt."
Give the gift of light and hope. Glassybaby.com has created a hand-blown glass votive to celebrate the dogs in our lives and help rescue others in need. Each "wet dog" votive sold provides $4 to support HSUS' life-saving programs. Visit them online or check out their stores in New York City, Seattle and Bellevue, Wash.
Download The GoodApp from GoodSearch and GoodShop, and each time anyone searches the Internet or shops online at one of their participating stores, a donation will be made to The HSUS at no cost to the customer.
For children
For reading and entertainment:
"A Letter to My Dog." A beautiful coffee-table book that is a moving and beautiful collection of portraits of dogs and their people, photographed by Robin Layton, along with very personal letters to their dogs from the famous (Oprah, Michael Vartan, Colbie Caillat, Tony Bennett and many more) as well as from people whose claim to fame is love for their dogs. The HSUS is mentioned in the book and benefits from author royalties.
"Christmas in the Sand." The first-ever holiday CD from two-time Grammy winning singer/songwriter Colbie Caillat is now available. Caillat is a spokesperson for The HSUS' Stop Puppy Mills campaign.
"The Bond: Our Kinship with Animals, Our Call Defend Them." HSUS President and CEO Wayne Pacelle's bestselling book has been called revolutionary, uplifting and inspiring. Pacelle explains what underlies our age-old connection with other creatures and challenges readers to help build a more humane society. Now available in paperback.
Bimonthly, full-color, and broad-reaching in content, Animal Sheltering magazine is for everyone working for the animals in their community—from humane society directors and city animal control managers to kennel staff, volunteers, and private individuals working as activists, breed rescuers, wildlife rehabbers, veterinarians and more. Send Animal Sheltering magazine to your local shelter or rescue as a thank you for all that they do to help animals in your community.