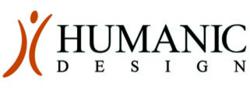 "By utilizing the new Version of the Oracle and Application Server, we were able to offer Humanic clients significant functional improvements in this new release," said Jeff Noolas, President of Humanic
Mahwah, NJ (PRWEB) November 30, 2011
Humanic Design, a leading provider of human resource management solutions, has announced the latest release of its Humanic Human Resources Management System (HRMS), an upgraded version of the most popular Oracle-based HRMS/Payroll system.
"By utilizing the new Version of the Oracle Database and Application Server, we were able to offer Humanic clients significant functional improvements in this new release," said Jeff Noolas, President of Humanic Design.
These improvements include:
•Enhanced Applicant Module that adds a Comments field, a Print Application from the Applicant Tracking module, and an Acknowledgement/Signature popup.
•Enhanced Employee Module that includes a new Annual Hours History, Employee Type History, Affiliation History, Split Payroll Functionality, and other new features.
•Enhanced Position Module that adds Multiple Secondary Owners and Reason to Requisitions, enables users to select the Authorized By field by using a drop-down list, and adds Recruitment Start Date to Position Planning.
•New Diversity Module.
•Enhanced HRMS Utilities that include updated Requisition Number Indicator, ability to send automatic e-mails in the Name Change Utility, Pending Termination processing, and new ADP PayForce, JAMIS, Paychex, and Cornerstone on Demand interfaces.
•Enhanced Applicant Self-Service (APSS) module, with new Job Description for Job and/or Position and the option to exclude .docx files.
•Enhanced Employee Self-Service (ESS) module that adds Document Groups to Documents area, W2 display for Humanic Payroll clients, Time Off Requests, and more. In addition, only current Open Training Classes display in the Enroll in Training option.
•Enhanced Manager Self-Service (MSS) module that includes new New Hire/Rehire Pending Process, utility to delete dormant transactions, ability to stop duplicate MSS transactions, history of approved and finalized transactions, and many more new features.
For additional details about Humanic Human Resources Management System Version 10.7, visit Humanic online at http://www.humanic.com, or call 201.825.8887.
About Humanic Design
Humanic Design has been a leading provider of human resource management solutions since its inception in 1982. The company is committed to solving HR, Payroll, Time and Attendance, and Talent Management challenges and has supported hundreds of organizations in moving to a cohesive HR strategy. Humanic's software applications are affordable and scalable; providing feature-rich, yet easy-to-use solutions for almost any size organization. With a solid understanding of today's HRIS professionals' needs and specific industry requirements, Humanic Design is certain to have solved human resource problems for an organization like yours. Humanic is designed using Oracle technology and offers both licensed software and software delivered on demand via Humanic's SAS 70 certified data center.
To learn more about Humanic Design, visit http://www.Humanic.com
###