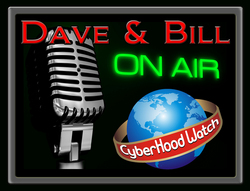 "Justice Is What Love Looks Like In Public." Dr. Cornel West
Salt Lake City, UT (PRWEB) September 23, 2010
There are more slaves today, than at any other time in history. Over 2.2 million children are sold into the sex trade every year. More and more Human Trafficking stories are unfolding such as the cases in Utah and Oregon.
"If you're not seeing it, you're not looking for it," says Julia Ormond.
In India children cost less than cattle. Over $32 Billion dollars per year is made, making this the single most lucrative commercial enterprise in the world. Its the fastest growing crime on the planet.
Through Communication & Awareness more victims can be saved, and even more will be saved from the knowledge to see the warning signs. Dave & Bill share two important concepts that play a role in their mission "We Are Tireless Advocates For The Safety & Security of Children, Families, & Business In The Digital Age," which concepts are Communication & Awareness.
Interviews with leading authorities on CHWRadio identified Communication & Awareness as invaluable for parents, which led to discovering the 17 steps to better digital parenting that are highlighted in the new book "Think It Won't Happen To You".
Today's digital children are faced with comprehending and navigating an overwhelming deluge of Internet challenges beyond his or her maturity and/or understanding. Issues like cyber bullying, sexting, identity theft, online pornography, choking game, human trafficking, and more surfaced repeatedly while interviewing authorities worldwide on CHWRadio.
Recognizing the latter challenges facing parents and children, "Think It Won't Happen To You" addresses the problems ushered in due to or greatly enhanced by the digital age. The solutions discovered by The CyberHood Watch partners, Dave & Bill help empower children, families, and businesses to make better-informed digital decisions.
"When children understand the long term consequences of his or her digital actions, they become empowered to make better-informed decisions providing him or her improved opportunities for a safe and secure digital life", said Dave Ballard, President of db Security Inc.
Today's Digital Parent Will Find "Think It Won't Happen To You" A Valuable Resource For Keeping His Or Her Child Safe & Secure In The Digital Age Through Communication & Awareness…Solutions For Enjoying The Internet Safely.
"Think It Won't Happen To You" is available as a free download on The CyberHood Watch website or available directly at Think It Won't Happen To You.
Human trafficking is the second largest and fastest growing criminal industry in the world. Victims experience a loss of freedom and exploitation at the hands of their traffickers who buy and sell them in pursuit of profit. As a result, human trafficking is commonly known as modern-day slavery.
In human trafficking situations, traffickers gain complete control over victims and force them into the labor, services, or commercial sex industry in order to generate profit from their labor and commercial sex acts. Some of the forms of violence traffickers use to control their victims include brutal beatings, rape, lies and deception, threats of serious harm or familial harm, and psychological abuse. (NWCAT.org)
"Human Trafficking is one of the egregious topics addressed in, "Think It Won't Happen To You", which will be covered in greater detail on CHWRadio on Thursday, September 23rd with the parents of a human trafficking victim, and on Friday, September 24th with a victim of sexual exploitation. Listen in as Dave and I interview these guests as well as advocate Michelle Bart." said Bill Wardell.
The aforementioned interview will be available as a free download along with all the past interviews at CHWRadio.com. CHWRadio is live at 11:00 a.m. MST and listeners are welcome to participate by calling in at (347) 324-3429.
According to Luis CdeBaca worldwide, there are more than 12 million people who exist in some form of slavery, part of a shadow economy that turns a $32 billion annual profit for traffickers. About a tenth of those are in what experts call "commercial sex servitude."
Human Trafficking is only one of the challenges facing the Digital Age. However, Think It Won't Happen To You, communicates to parents, grandparents, educators, and trusted adults an awareness of the current threats on the horizon, and how to defend against them.
The CyberHood Watch partners, Dave & Bill, continue to provide current and valuable Communication & Awareness that identify digital problems challenging children, families, & businesses, while providing solutions how to enjoy and live a safe & secure digital life.
We Are Tireless Advocates For The Safety & Security Of Children, Families, & Businesses In The Digital Age. The CyberHood Watch partners, Dave & Bill, are available for speaking engagements. Contact Anissa Wardell, The Publicists Assistant, LLC: publicist 435.657.0967.
###