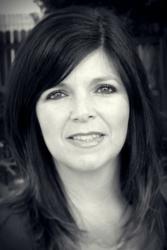 In the US 85% of Human Trafficking is Sex-Trafficking
Tulsa, OK (PRWEB) August 12, 2012
Like most Americans Lloydetta thought slavery had ended with the Emancipation Proclamation. That is until she learned about it at a local Human Human Trafficking Awareness meeting in 2008. She was even more shocked to find out that it was happening right here in America, the "Land of the Free." Lloydetta was particularly affected by the young girls that were being sold into Sex-trafficking. Being sold like a commodity. In the mind of her traffickers and those who would buy her and use her for their own lust and greed she was simply that, a commodity, like a car, or an item of clothing, or a drug.
That night her life was forever changed. She quickly realized that with this new knowledge she could not sit idly by and wait for something to be done. She knew she had to take action. The thought of these innocent young girls being forced to have sex often 20-30 times a day in some cases was more than Lloydetta could stand.
"Child Sex Trafficking is happening in nearly every City across the US," says Kent. "Did you know that Human Trafficking, the buying and selling of human beings, peddlers of flesh is the second most profitable criminal business in the Country?" A 2005 report from the Intl Labor Organization states that sex trafficking alone is grossing $217 Billion per year.
In the US 85% of Human Trafficking is Sex-Trafficking. It was very disturbing to learn that The United States is the #1 destination for Child Sex-Trafficking.
Yes, this IS happening in Oklahoma. There are many things that could be contributing to that. One is that Oklahoma has been the #1 in female incarceration for the past 10 years. When mom is incarcerated the children are scattered and become even more vulnerable.
In 2004 & 2008 the FBI conducted a sting operation in which several young girls, some as young as 13 were being prostituted at truck stops in Oklahoma. In 2009 the largest Child Sex Trafficking Ring in the Southwest included an Oklahoma pimp who was moving girls from state to state.
There are approx 16,000 homeless kids in Oklahoma schools. Many are girls and are very vulnerable to trafficking. Most runaways or homeless girls are approached by a pimp within the first 48 hours of being on the street.
Lloydetta is currently raising awareness in the community and asking citizens, business owners, and churches to get involved. They have found a home that would suit the girls needs. Their goal is to be able to purchase the home and be up and running within a year.
It is a tragedy that this type of things exists and upon hearing about it our first human instinct is to want to look away….to cover our eyes and simply feel sorry that this is happening. Lloydetta admits that it's hard to deal with, hard to imagine what these girls go through and even harder to imagine that there monsters out there who benefit from the sale of innocent children.
Restoration House which is an extension of Precious Fruit Ministries will focus not only on the girls being rescued but on the girls who are at risk the most, the runaways and what society even calls the throwaways. Lloydetta tells us that when she first heard that term it resonated in her, she couldn't shake it "throwaways" at shook her to the core. She plans to do her part not only in helping to abolish slavery but also in bringing complete restoration to the victims and to those at risk. No throwaways!