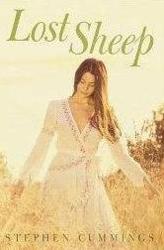 A PRESENCE CASTS A SHADOW UPON THE TOWN OF BONNER. Clever criminals plunder the innocent and unsuspecting people of this small university city in northern West Virginia.
Charleston, WV (PRWEB) February 24, 2013
Telling the tale of Lost Sheep in an hour-by-hour format, Cummings expresses the urgency of these situations. The panic of the victims, the anguish of their families, and the ruthlessness of those responsible is put forth with clarity and purpose – to raise awareness of this heinous global trend and help those who may be susceptible to be better aware of the threats they face.
Lost Sheep is the story of a small University town in West Virginia that is under siege from human traffickers, though not everyone in the town is aware of it. Each moment is pulse-pounding as Cummings makes those involved in trafficking relatively easy to miss. Readers will find themselves wondering who the culprits are as they turn each page – and here is where Cummings' greatest success lies; he subtly, yet effectively, conveys that these criminals are not easy to spot, making the reality of these horrors even more present.
Cummings has a clear sense of purpose with his publication of this novel, and his concern for the victims of human trafficking shines through the story. Readers will find that they, also, want to help stop this wave of terror, and in doing so, help Cummings reach his ultimate goal: to put a stop to human trafficking now and forever. The author is also available to promote his book and help to raise awareness throughout the United States.
Stephen Cummings
A fifty-nine-year-old bachelor, Stephen Cummings lives in Clarksburg, West Virginia. He holds a master's degree in Geography, and enjoys walking, biking, and meteorology. He hopes that Lost Sheep will help Americans to be aware of human trafficking on their own soil, and so be inspired to bring an end to it. He supports organizations such as "End Human Trafficking Now" and http://www.Traffic911.com, and encourages his readers to get involved in these organizations to help raise awareness and make a difference.
###
For media inquiries or to request a review copy, please contact: Stephen Cummings