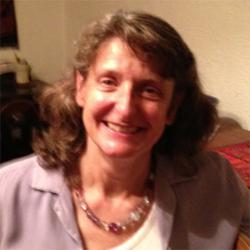 'Shoppin' Spree' is a farcical litany of ever-more-extreme wants masquerading as entitlements.
Northampton, MA (PRWEB) August 15, 2012
Winning Writers is pleased to announce the results from its 11th annual Wergle Flomp Humor Poetry Contest. Judith Sanders of Pittsburgh, PA won first prize and $1,500 for her satirical poem, "Shoppin' Spree". Over 2,600 entries were received from around the world.
Jendi Reiter, final judge of the Wergle Flomp contest, said of the winning entry: "'Shoppin' Spree' is a talking blues that satirizes consumer culture. The narrator piles up a farcical list of ever-more extreme wants masquerading as entitlements, imagining she can shop for all the things money can't buy--youth, beauty, adventure, friendship. She proudly makes no distinction between true and ersatz achievements, since after all, the appearance of genius is just one Wikipedia-click away."
Gerald Cooperman of Martinsburg, WV received second prize and $800 for "Shoat Changed", about an extraordinary three-legged hog who finds that the reward for his bravery is not all it's cracked up to be. Reiter said: "The twist ending of this well-plotted and rhymed narrative stayed in my mind and made me smile through multiple rereadings of the finalist entries."
Alice Owens Johnson of Black Mountain, NC received third prize and $400 for "Piggly Wiggly Goes to the Funeral Home", a sarcastic account of a small-town Southern memorial service. Reiter said: "This poem rang true for me because the most solemn occasions do tend to provoke the most perverse humor."
Twelve honorable mention awards of $75 each were also made, and all winning poems are published online, along with 15 finalists. $3,600 was awarded in total.
The Wergle Flomp Humor Poetry Contest is sponsored by Winning Writers. Submissions for the 2013 contest are accepted now through April 1, 2013. Entries are accepted online, and there is no fee to enter. For more information, please see http://www.winningwriters.com/wergle
About Winning Writers, Inc.
Winning Writers is today's leading source for literary contest information. We are proud to have been selected as one of the "101 Best Websites for Writers" by Writer's Digest for eight years running (2005-2012). Our online database, Poetry Contest Insider, ranks and profiles over 1,250 active poetry and prose contests. Our free email newsletter offers news about free literary contests and quality resources for writers.
Winning Writers was founded in 2001 by Jendi Reiter and Adam Cohen. Learn more at http://www.winningwriters.com/