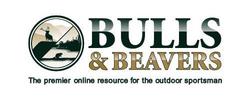 We are very selective with our web affiliate program members and we chose Bulls & Beavers to join because we believe that they are providing a great resource in the hunting and fishing world
Sun Valley, Idaho (PRWEB) May 20, 2008
Bulls & Beavers, LLC, http://www.bullsandbeavers.com , a leading provider of outdoor-related news and services, today announced that it has been accepted into Cabela's Web affiliate program.
"We are thrilled to be a member of Cabela's affiliate program. We know it will be a win-win relationship," said Chris Burget, Bulls & Beavers LLC president. "Cabela's is a giant in the world of outdoor equipment and our hunting, fishing and outdoor life website aligns perfectly with the interests of their customers."
Bullsandbeavers.com offers the latest information that outdoor enthusiasts need to keep up with their sport, plan trips and even locate real estate. With articles, blogs and the "Best of the Best" awards, bullsandbeavers.com is an excellent fit for Cabela's affiliate program.
"We are very selective with our web affiliate program members and we chose Bulls & Beavers to join because we believe that they are providing a great resource in the hunting and fishing world," said Shelley Wingard, Cabela's Affiliate Marketing Manager. "We are looking forward to a successful relationship with Bulls & Beavers for a long time to come."
Bulls & Beavers LLC intends to use select affiliate programs to expand its business and raise awareness among the outdoor sporting community. Cabela's is the first affiliate program the company has chosen to join.
About Cabela's Incorporated
Cabela's Incorporated, headquartered in Sidney, Nebraska, is the world's largest direct marketer, and a leading specialty retailer, of hunting, fishing, camping and related outdoor merchandise. Since the Company's founding in 1961, Cabela's(R) has grown to become one of the most well-known outdoor recreation brands in the world, and has long been recognized as the World's Foremost Outfitter(R). Through Cabela's well-established direct business and its growing number of destination retail stores, it offers a wide and distinctive selection of high-quality outdoor products at competitive prices while providing superior customer service. Cabela's also issues the Cabela's Club(R) VISA credit card, which serves as its primary customer loyalty rewards program.
FOR MORE INFORMATION CONTACT:
Chris Burget
Bulls & Beavers LLC
208-721-7670
cburget @ bullsandbeavers.com
###