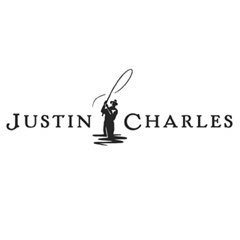 The fact that Merino wool is breathable, non-irritating, resists wind and cold and doesn't retain body odor makes it ideal for cool and cold weather hunting
Sparta, WI (PRWEB) October 22, 2008
Waterfowl, Deer, Big Game, Pheasant. These are what hunters want to focus on when in the field, not their clothes. And now stocking up on cold weather clothing for hunting season just got easier with free shipping on all Justin Charles online orders.
Justin Charles merino wool hunting clothes breathe, resist body odor and wick sweat faster than humans can make it. That's why Justin Charles super-fine merino wool clothing is one of the most important pieces of hunting gear an outdoor enthusiast can own. Merino wool is renowned for its ability to keep hunters warm and dry without the itching or stiffness associated with traditional wool clothing.
With each Justin Charles merino wool garment, hunting enthusiasts can can choose from three different weights, keeping them warm and dry through every season. The Lightweight Base Layer is engineered to wick away sweat and body vapor. The Midweight Thermal Layer provides superior warmth retention and automatically reacts to body temperature. The Expedition Weight Overlayer is densely woven and wind-resistant to provide comfort in exceptionally frigid weather. All three layers can be mixed or worn alone for versatility in all conditions.
"The fact that Merino wool is breathable, non-irritating, resists wind and cold and doesn't retain body odor makes it ideal for cool and cold weather hunting," said Dennis Treu, Director of Operations for Justin Charles.
In addition to free shipping, an extremely limited quantity of Justin Charles' popular camo hunting jacket and camouflage hunting bib are currently on clearance at http://www.justincharles.com/clearance.aspx. These items add a final layer to our cold weather clothing system and are waterproof, windproof, breathable and engineered exclusively for bow hunters and gun hunters.
About Justin Charles:
Justin Charles distributes and manufactures quality outdoor gear and products to Scheels stores and various dealers across the United States and now makes its entire inventory available online at http://www.justincharles.com. Most companies make products for the masses, but along with mass production comes a loss of quality and craftsmanship. That's why Justin Charles makes products for few. They are passionate about design - not just how it looks, but how it performs, feels, and develops character over time. Not everyone can appreciate it, but those who do will cherish it for a lifetime. Every product they make is crafted with the highest standards of quality and workmanship. Excellence and quality isn't something they strive for; it's something they insist on.
For further information please contact: Diane Deml at 608.269.9665
###