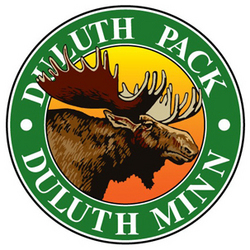 Duluth, MN (Vocus) October 27, 2010
The air is crisp and cool, and the leaves are changing. Autumn is here, and for many outdoor enthusiasts, autumn means hunting season. Whether you hunt waterfowl, upland game, or large game, you need to make sure you are prepared and have everything you need.
Preparing for a successful hunting trip takes time and strategic planning. Not only will you need to have the logistics planned out (dates, times, location, etc), but you also need to plan ahead to make sure your hunting gear is ready to go as well. Is your firearm ready? Do you have a proper case for your firearm? Do you have
the proper pack to carry your gear for the day, or week?
Duluth Pack of Duluth, Minnesota can help you prepare for your upcoming hunting trip. Duluth Pack manufactures the highest quality outdoor gear, including shotgun and rifle cases, pistol rugs, gun cleaning pads, and backpacks to suit almost every hunter and their needs. Duluth Pack products are hand crafted using durable canvas, premium leather, and the best hardware around. Each product has been field-tested and approved, ensuring the utmost protection of your valuable firearm and gear.
Known for their exceptional quality and traditional style, Duluth Pack also makes a variety of shooters shell bags, holsters, and range bags. Duluth Pack offers a variety of colors customers can choose from, including hunters orange. They can also do custom upgrades to their packs to suit the need of the individual customer. Listening to customers needs has helped Duluth Pack grow their expansive product line into what it is today.
As you plan your upcoming hunting trip, take a look at the variety of hunting gear that Duluth Pack can provide. This American made company has proven that traditional designs, time-tested methods and materials make products that will last a lifetime.
About Duluth Pack
Duluth Pack established in 1882, is still making high quality canoe/camping gear as well as purses, luggage, messenger bags, gun cases, and portfolio bags. These products are manufactured in Duluth, Minnesota, using time tested techniques. All Duluth Pack manufactured products offer a Lifetime Guarantee on craftsmanship
and hardware.
###