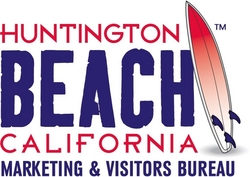 People who live and visit Huntington Beach love to fly kites. But their passion goes way beyond what children do with a piece of plastic and a tail of knotted cloth on windy day in the park
Huntington Beach, Calif. (Vocus) February 17, 2009
Scores of kites will fill the skies over the Pacific shoreline during the Annual Huntington Beach Kite Party Saturday and Sunday, February 28th and March 1st. The free event takes place just north of the historic Huntington Beach pier (approximately 405 Pacific Coast Highway at Main Street) and takes off each morning at 11:00 a.m. with an awesome display of colorful, high-flying, high-tech aerobatics. The Kite Party continues until dark each evening.
Some of the best professional kite fliers and teams in the world converge on Surf City USA® to flaunt their skills, not to mention their colorful stunt kites, for this annual family-friendly event. Kite fliers participate by invitation only, but beach goers have a front row seat for this fabulous event. Spectators will be amazed by the kites as they loop, dive and dance across the sky under the control of expert kite enthusiasts from all over the country.
"People who live and visit Huntington Beach love to fly kites. But their passion goes way beyond what children do with a piece of plastic and a tail of knotted cloth on windy day in the park," according to Kite Connection owner, Dave Shenkman. "If you've never experienced professional kite flying, or even if you have, you will be in for a treat at this event."
The Huntington Beach Kite Party is a casual, family-friendly event. Although the event draws more than 100 kite fliers each year, including some of the country's best professionals, even kite noobs (beginners) are welcome to take flight and soar throughout the weekend.
There are several professional demos planned throughout both days of the event and, new this year, there will be free Sport Kite lessons offered by professional kite fliers. Kites are available to purchase and the beach area adjacent the roped-off kite arenas is available for public kite flying. There is no specific schedule of the day's festivities, which is one of the great things about the Kite Party - it's a day filled with folk who like to hang out and fly kites.
Kite flying has evolved over the years from a passive pastime into an active sport. The American Kitefliers Association (AKA), founded in 1964, now has more than 4,000 members in 35 countries. In the next three months alone, the organization lists 272 kite festivals and competitions worldwide.
Kite Connection, which has been supplying sports kites for 25 years from its location atop Huntington Beach Pier, sponsors the Kite Party. Owner Dave Shenkman has taught more than 500,000 elementary students about aerodynamics through a program called Kites for Kids. He also offers free sport kite flying lessons to those who wish to brush up on their skills. Kite Surfing lessons are also available.
For more information about the Kite Party, sport kite flying lessons or kiting in general, call The Kite Connection at (714) 536-3630 or visit http://www.kiteconnection.com .
About the Huntington Beach Marketing and Visitors Bureau
The Huntington Beach Marketing and Visitors Bureau is the official destination marketing organization of Huntington Beach, Surf City USA®. One of Southern California's premier coastal destinations, Huntington Beach is the ideal location for a California family vacation or relaxing weekend getaway.
With 8.5 miles of wide-open white sand California beaches, Huntington Beach is a destination of choice for vacationers and business travelers alike. To plan your Surf City USA® vacation, or to learn more about Huntington Beach, visit the Huntington Beach Marketing and Visitors Bureau website at http://www.surfcityusa.com or call 800-729-6232 for a free Visitors Guide.
High-resolution photographs are available upon request.
Surf City USA® is a registered mark of the Huntington Beach Conference and Visitors Bureau.
###