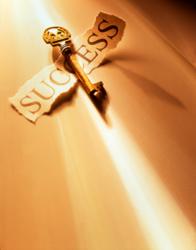 Balancing the budget is when money in the bank and the days of the month come out together.
Huntington Beach, CA (PRWEB) January 08, 2013
While the federal government continues to sort out all the details of its 'Fiscal Cliff' deal, everyone woke up on Jan. 1 to a 2% pay cut with the increase in payroll taxes as reported in the Los Angeles Times. A 2% cut in pay may not seem like a lot of money to many Americans, but attorney Christine A. Wilton warns that if the household budget does not take this reduction into account, more will need to seek bankruptcy protection from their creditors.
"What causes families to file bankruptcy is generally due to loss of income," says attorney Christine A. Wilton. "It's important to remember that when income goes down, expenses must be cut." According to the Census Bureau, the median household incomes continue to drop. Whether a person's income dropped from unemployment, underemployment, fiscal cliff tax increases, or any loss of income, Law Office of Christine A. Wilton offers these tips to help stay on budget and avoid bankruptcy.
1. Plan for loss of income by re-evaluating household expenses. This means that the expenses need to be cut enough so that there is enough money to pay bills each month. If there is not enough money left over, then a reputable bankruptcy attorney should be consulted immediately.
An example; if the income has dropped by $100.00, then the expenses must be cut by that amount.
2. Where to start? Budget master Christine A. Wilton suggests starting with expenses that can be controlled like the utilities. Turning down the heater, turn off lights and bundle up with blankets helps to cut expenses. Shop insurance policies and cut coverage you don't need. Stop all magazine subscriptions and use the library. Cut charitable contributions; eat meals at home and pack a lunch for work; walk more and drive less.
3. Most importantly, don't go into debt each month in an effort to maintain a lifestyle that cannot be afforded. "What is most annoying is the old adage that credit card companies have been selling to consumers for years is that they need a credit card for emergencies and that is simply not true," says Christine A. Wilton. People need to build cash reserves in a savings account so that when an unexpected expense comes up, they can draw upon their savings to pay for new tires for the car, or a medical expense. Anyone using credit cards each month to pay expenses should consult with a bankruptcy attorney before it's too late.
4. Transportation expenses are out of control and many don't budget for needed car maintenance and registration costs. Don't be surprised by routine car maintenance expenses and budget for them. Planning is a key ingredient for a successful budget and smooth financial future. Be sure to look ahead and plan for new tires, major repairs and the annual registration costs for each vehicle.
5. Holidays, birthdays and gift giving can reek havoc on any budget that is not prepared. Again, planning ahead by including an expense item for gifts will stabilize the budget. If there is not enough money for gifts, try an alternative approach by telling family members to exchange money saving ideas instead of gifts, or stop doing it all together. Other ideas include celebrating the holidays the day after to take full advantage of the sales and discounts. By the way, end of season is the best time to plan a shopping trip for next year's wardrobe. Set money aside each month and watch that reserve account grow for just such an adventure.
About Law Offices of Christine A. Wilton
Consumer protection and bankruptcy lawyers of Law Offices of Christine A. Wilton represent families facing financial difficulties, burdened by debts including taxes, student loans, credit cards, medical bills, law suits, fallen behind on home mortgage payments, or facing auto loans they can no longer afford. The firm has helped clients eliminate student loan debt and helped reduce principal mortgages through the bankruptcy process. The law firm is passionate about helping clients achieve financial freedom from their debts and fights oppressive debt collectors.
For more information please call 877-631-2220 or visit their website http://www.attorneychristine.com/ for a free consultation.
Source: http://www.latimes.com/business/la-fi-fiscal-cliff-consumers-20130103,0,3997768.story