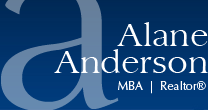 Your options here range from luxury homes, condos and townhomes in the Seacliff Huntington Beach area to waterfront properties in The Bluffs
Huntington Beach, CA (PRWEB) November 23, 2011
Homebuyers and sellers in Orange County's Huntington Beach area have a great new online resource, AlaneAnderson.com. Recently launched by Huntington Seacliff Realtor Alane Anderson, one of the region's foremost real estate professionals, the new website is a complete and comprehensive guide to the Huntington Beach housing market.
"Whether you're investing in Huntington Harbour real estate or you're thinking of selling your home on the boardwalk, or anywhere in between, you'll need easy access to up-to-date market information," says Anderson. "The internet has made information gathering much easier for all of us, but you shouldn't have to waste time weeding through data that may not be relevant. With this new site, my goal is to provide Huntington Beach homebuyers and sellers with a centralized resource for anything from the latest listings to market updates, including constantly-updated social media resources."
Anderson's site has been designed to be as user-friendly as possible and features a streamlined and easily navigable user interface. Users can access a customizable search tool and find area properties such as Huntington Seacliff real estate, view a variety of home-buying and selling guides, and learn more about Huntington Beach communities, among other things.
"The Huntington Beach real estate market is remarkably diverse," says Anderson. "Your options here range from luxury homes, condos and townhomes in the Seacliff Huntington Beach area to waterfront properties in The Bluffs."
Before embarking on her real estate career, Anderson had over 15 years worth of experience in marketing and sales, having occupied senior management positions in major Fortune 100 organizations such as IBM and Mitsubishi. "I'm used to facilitating multimillion dollar contract negotiations and I've dealt extensively with professional sales and marketing," she says. "These are skills that have served me well in real estate and that I will put to work for you."
For more information on Alane Anderson's Huntington Beach REALTOR services and to learn more about Huntington Beach and its real estate market, visit AlaneAnderson.com.
###