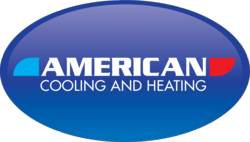 Phoenix, Arizona (PRWEB) September 03, 2012
Lacking but a few hours of full term to the anniversary of Hurricane Katrina, a repeat performance once again reveals the overwhelming effects of nature unbound. Hurricane Isaac ravaged through New Orleans, raked the coast of Florida in the process and drenched the Midwest in abnormal rainfall. Damage includes widespread electrical outages, muddy furniture and a mess of wet insulation. Even in homes not flooded to floor level, external equipment such as lawn tractors, automobiles and air conditioning units will need cleaning, repair or replacement.
The fallout of Isaac may never touch Arizona in ways other than gas prices, but American Cooling and Heating wants to make sure that those in need know how to help themselves and how to find dependable air conditioning replacement and/or air conditioning repair services when they cannot help themselves.
Widespread Effects That Touch Every Area of Living
New Orleans may have been a focal point for Isaac's fury, but the storm didn't end in a single state. High winds pushed forward, tracing trough Arkansas, Mississippi and other Midwest regions. Although weak by general standards, Isaac made up the difference by lingering long enough to cause extended water buildup. The continuous press of wind, rain and storm surges stressed dams in Mississippi, Lake Tangipahoa and levees throughout the region.
Rainfall reached as high as 16 inches. Power outages touched over 900,000 homes. Winds came in at around 80 mph. Some reports claim storm surges that reached as high as 10.3 feet. Thousands of people were evacuated from homes and businesses.
It is too early to estimate the full damage to personal property, homes and equipment. If you got caught in the mist of it, American Cooling and Heating hopes the following cleanup processes will make your life a bit easier.
Post Isaac Air Conditioning Cleanup or Repair
Before beginning any flood related cleanup, locate and disconnect the main fuse box into your home or business. The power may be out, but accidents do happen and any accident that involves electricity may well be a fatal accident.
Water damage can affect both inside and outside appliances, including:
Dishwashers
Dryers
Furnace Equipment
And Central Air Conditioning Systems.
These tips focus on the A/C system.
External coatings of dried mud can be cleaned by applying hot water and a mild bleach solution. But in most cases, mud on the outside also means mud on the unsealed electrical components within the system's cabinet. Even if the force of floodwaters did not relocate your air conditioning unit, mud still tends to seep into the inner workings.
For an exterior central air system or a heat pump, the A/C repair experts at American Cooling and Heating suggest a full disassembly of the external unit. You do not need to disconnect all the wiring, but you should remove any covers that prevent full access to the coils, electrical junctions, capacitors and fan system.
Once the unit is open to a full hose-down, and the electrical system is disconnected, just wash it all out:
Use a medium spray setting
Wash the coils
The components with the electrical compartment
And the full external of the unit.
After the wash is completed, inspect for blacken wires, bubbles on the capacitors or other signs that may imply an electrical surge during the flooding. If all components look good to the naked eyes, and you don't mind waiting to see what happens, leave the unit open and permit a complete and through drying. When the power is reconnected, it will either work or fail.
If your unit was relocated by the water, or if signs of damage indicate a need for A/C replacement, Arizona-based American Cooling and Heating recommends that you call an experienced A/C installation professional. Relocating and reconnecting an air conditioning system is not a simple task.
As a final point of post Isaac cleanup, you must also realize that any flood damage that included a full covering of your central air conditioning unit may also have flooded your crawlspace. The air ducts beneath your sub-floor may also need to be cleaned or reinstalled.
Selecting Help When You Can't Do It Yourself
Finding a reliable air conditioning service center is as simple as checking credentials. Take your time. Follow a deliberate process. Always ask for references.
American Cooling and Heating provides an outstanding example of a quality air conditioning installation company. They are fully licensed, bonded and insured. The company holds an A+ rating with the Arizona Better Business Bureau. The assurances of many satisfied customers points out a company with fast, friendly service. If service is needed from one of the area's top HVAC companies, visit American Cooling and Heating at http://www.americancoolingandheating.com or call 480-699-2516.