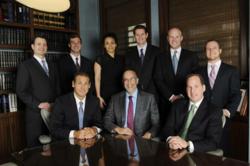 We are joining forces to offer free legal review claims so that victims can quickly get the help they need and receive and ensure fair and equitable treatment from their insurance company
New York, NY (PRWEB) January 31, 2013
On Saturday, February 2, 2013, the attorneys at Gersowitz Libo & Korek, P.C. will be providing pro bono legal advice for homeowners and victims of Hurricane Sandy who are not getting their fair share from their insurance companies. The town hall type meeting will be held from 10 a.m. to 4 p.m. at the Relief Center located at 183 Beach 96th Street.
In the aftermath of Hurricane Sandy, many of the storm's victims are still dealing with insurance companies, delays, underpayments and policy disputes. Although one would expect these victims to be treated fairly in the resolution of their damages and financial burdens, unfortunately it is not the case for many victims.
In fact, according to a USA Today article, Hurricane Sandy has created a superstorm of insurance complaints, as consumers hound state regulators to combat slow action by insurers. The article further quoted victims claiming that Allstate adjusters are even denying a lot of the costs that should be covered by this natural disaster."
In response, the attorneys at Gersowitz Libo & Korek, P.C. will provide strong support to the many homeowners who paid premiums for years and are now finding out that for one "technical" reason or another that their insurance companies are not providing them with the relief they deserve. There will be Spanish speaking law firm representatives available for non-English speaking victims.
"We are joining forces to offer free legal review claims so that victims can quickly get the help they need and receive and ensure fair and equitable treatment from their insurance company," said Jeff Korek of Gersowitz Libo & Korek, P.C.
Disaster settlements from insurance companies have a history of taking a long time to reach residents, as witnessed during Hurricane Katrina, in which it took 17 months for State Farm to pay homeowners, according to a NY Times article.
"Insurance companies don't always want to pay on their claims. We are here to make sure they play fair and compensate the victims of Hurricane Sandy who have already suffered so greatly as their policy demands," said Korek.
The New York personal injury lawyers at Gersowitz, Libo & Korek, P.C. are dedicated to working with the victims and their loved ones in ensuring that their concerns are not ignored and to fight on their behalf for fair treatment and swift resolution.
Serving residents of New York and New Jersey for over 25 years, the lawyers at Gersowitz, Libo & Korek, P.C. are committed to the relentless pursuit of victims' rights. They urge any victim of Hurricane Sandy who is in need of assistance to contact them immediately and attend the meeting on Saturday, February 2, 2013.
Contact:
Jeff S. Korek
Gersowitz Libo & Korek, P.C.
111 Broadway, 12th Floor
New York, NY 10006
(212) 385-4410
http://www.lawyertime.com
###