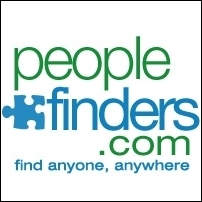 Since most contractors hired after a natural disaster are from out of the area, performing a background check or a business search is probably the easiest way to protect yourself from hiring a fraudulent contractor
Sacramento, CA (PRWEB) August 30, 2006
With August marking the one year of anniversary of Hurricane Katrina, the Gulf Coast braces itself for another disaster as Tropical Storm Ernesto approaches Florida. Sadly, as shown in the aftermath of Hurricane Katrina, the destruction of the lives of disaster victims does not necessarily end when the disaster subsides. Scam artists often swarm to disaster ravaged communities to exploit victims through acts of fraud.
One of the most common forms of fraud perpetrated after a natural disaster is contractor fraud. Disaster victims do not need to be at the mercy of these contractor con-artists as a few simple measures taken before hiring a contractor can greatly reduce one's chances of being a victim of contractor fraud. Therefore, the Web's leading people search site, PeopleFinders presents five effective strategies to prevent contractor fraud:
1. Online People Searches: You would be surprised at the wealth of information that an online people search web site like PeopleFinders.com can provide regarding a potential contractor or company that wants to repair your home. For individual contractors, a background check can tell you if a contractor is licensed, has a criminal record and even how long he or she has been working in your area. For companies, a business search can tell you if a business is legitimate by providing such information as which professional licenses a business holds, its location, who owns it and even what their office looks like.
2. References: Don't take a contractor's word for his or her quality of work. Just like hiring a potential employee, it is always a good practice to check references. If possible, make sure to visit these properties to see their work first hand. Also, you can always contact your local Better Business Bureau to obtain more information on a particular contractor or business.
3. Pro-actively Choose your Contractor: Avoid door to door contractors. To make sure that you are only hiring legitimate contractors, only select those from lists provided from state housing and contracting agencies.
4. Never Pay Cash: Paying for home improvements with cash should be avoided because cash is the toughest form of money to recover should there be a problem with your contractor. In addition, never pay for a job completely up front. Any payments should be made only after you have had a chance to review a contractor's qualifications.
5. Comparison Shop: Make sure to get multiple bids on your repairs before having any work done. Price is not the only aspect of a bid to be considered when reviewing bids as business history, insurance coverage and proper licenses to work in your area or home must also be taken into consideration.
According to PeopleFinders.com CEO Rob Miller, Hurricane Katrina showed the world that terrible situations can still be made worse by greedy and uncaring individuals. "Scam artists love to prey on victims of a disaster because they know they are desperate to rebuild their lives and their homes," Miller states.
Miller recommends for homeowners to protect themselves from contractor fraud through the use of online people searches. "Since most contractors hired after a natural disaster are from out of the area, performing a background check or a business search is probably the easiest way to protect yourself from hiring a fraudulent contractor," Miller adds.
Miller further advises the use of people searches for a variety of other protection purposes. "People searches allow you to gain valuable information on virtually anyone whom you, your family, or business associates with including your dry cleaner, children's teachers, camp counselors, coaches, potential employees, business partners, online dates, tenants and almost anyone you can think of," Miller adds.
PeopleFinders.com is currently ranked number one for accuracy in people search results by online search publication People Search News.
About PeopleFinders.com
PeopleFinders.com provides the most extensive range of people search services on the web including background checks, criminal data record searches, birth and death certificate searches, marriage and divorce record checks and many other search services.
Besides background checks and other people searches, PeopleFinders.com provides other investigative tools to parents including educational articles and information, and the new PepleFinders.com Personal Investigative Series.
Launched in August 2006, the PepleFinders.com Personal Investigative Series is designed each week to give people all of the tools of a private investigator at the fraction of the cost of hiring a private investigator including free web resources, educational materials and the latest web search technology.
For more information on people searches or the Personal Investigative Series, visit PeopleFinders.com.
###