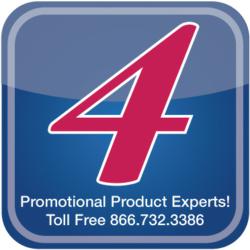 Essex, Ct (PRWEB) June 10, 2013
June is National Hurricane Preparedness Month. Last year, Hurricane Sandy devastated the east coast and many are still picking of the pieces from the damage. 4AllPromos is reminding people about the importance of always being prepared for what Mother Nature might have in store. The promotional products company provides many essential items for homes, businesses and retailers to keep on hand in case disaster strikes.
"Hurricane Sandy took a toll on our local area," said 4AllPromos President, Cosmo Corigliano, "This year we want to make sure our customers and clients are more ready than ever for hurricane season."
It's important to know how to be prepared before, during and after a hurricane. The Federal Emergency Management Agency has a website called ready.gov that gives detailed instructions on how to prepare for severe weather including hurricanes and tornadoes.
Before a hurricane families should prepare by assembling an emergency kit and a communication plan in case members are separated from the group. An emergency kit should contain a gallon of water per person, a three day supply of food, battery powered radio, batteries, flashlights, first aid kit, a whistle, a dust mask, garbage bags and moist towelettes, can opener, maps and a solar cell phone charger.
During a hurricane it is important to make sure surroundings are secure. Listen to the radio and television to keep on top of what is happening in the surrounding area in case there is an evacuation order. Turn off any unnecessary utilities to help preserve resources.
After a hurricane be careful driving and walking through any affected areas. Take pictures of damage for insurance purposes. Contact the American Red Cross to locate displaced loved ones and/or pets.
4AllPromos is a great resource for business and non-profits involved in disaster relief. The promotional products marketer carries hundreds of products to help keep customers safe and healthy. 4AllPromos carries everything from bottles water, to first aid items, to flash lights and rain gear. Many items can be rush ordered to ensure arrival for when disaster strikes.
4AllPromos is a leading online marketing of custom imprinted and promotional products boasting an inventory of more than 15,000 products including tote bags, apparel, drinkware, pens, outdoor items and more. For more information about how 4AllPromos is prepared for any emergency event visit http://www.4allpromos.com