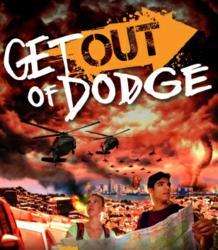 In order to handle the difficulties of a major storm, a though-out and practiced plan is required for any household.
Austin, TX (PRWEB) April 03, 2012
Hurricane season starts in less than two months, making right now the most crucial time to create a hurricane preparedness plan. Today's AbsoluteRights.com article said that with the possibilities of storms, even the highest government agencies are testing their disaster preparedness levels. Citizens must do their part to prepare as well, or risk their safety, security, and livelihood in the face of disaster.
That's why Absolute Rights' latest Special Report gives sound survival advice for facing the challenges of a hurricane and other emergencies. "Get Out of Dodge" and its additional workbook are realistic guides to catastrophe preparedness, perfect for the family or individual ready to take responsibility for their lives.
The dangers of hurricanes require specific survival skills, the article said. The risks of rising water, high winds, and dangerous conditions make a disaster preparedness plan essential. Trying to coordinate in the midst of a hurricane is terrifying. In order to handle the difficulties of a major storm, a though-out and practiced plan is required for any household.
Private citizens aren't the only ones in need of preparedness plan testing. State, local, and federal governments are taking part in drills to keep active plans as up-to-date as possible.
In Louisiana, the Governer's Office of Homeland Security and Emergency Preparedness (GOHSEP) joined the Louisiana National Guard and other emergency response teams in training exercises over the weekend.
As reported by WDSU, the GOHSEP Director said the training was necessary on several levels.
"Being complacent is never an option. Our level of preparedness is constantly being tested, whether it's through an actual event or a full-scale exercise. Exercises such as this one keep everyone's skills sharp. But more importantly, it identifies any gaps or deficiencies agencies may have," GOHSEP Director Kevin Davis said in the article.
The same can be said for individuals. That's why "Get Out Of Dodge" provides a complete outline for emergency preparedness. The exercises within the Special Report draw attention to the most crucial parts of preparedness, and help address any weaknesses before it's too late.
"With the enhanced training," said the WDSU article, "soldiers said they are more capable of doing their jobs and working together as a team to serve their communities during disasters."
That's the same benefit "Get Out Of Dodge" provides, just on a smaller, single household scale. The value of emergency disaster plans can't be overstated. It's important to have evacuation and communication plans in place.
Absolute Rights informs patriotic Americans on their given rights, plus helps them claim and protect those rights from certain imposing entities. Most importantly, it prides itself on alerting people when their rights are being threatened, creating an active and informed community.
Take the steps towards a hurricane preparedness plan by becoming a member of Absolute Rights and receiving a copy of the "Get Out Of Dodge" Special Report. For more information, visit AbsoluteRights.com.