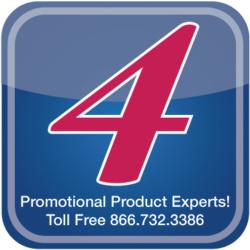 Essex, Ct (PRWEB) November 15, 2012
Mother Nature has proven to be unpredictable time and time again. Residents along the Eastern seaboard will spend months rebuilding and getting back to normal after Hurricane Sandy. The promotional product experts at 4AllPromos in Essex, Connecticut aren't just in the business of promotional products. 4AllPromos has thousands of products for every day use. Help rebuild communities and disaster areas with custom imprinted items from 4AllPromos.
Community organizations, businesses ands schools will be essential facilitators of fundraising efforts for those affected by the wrath of Hurricane Sandy. Selling promotional or custom imprinted products is a great way to raise easy money. Promotional products are affordable and can be marked up to help raise a considerable profit. Items such as coffee mugs, t-shirts, drawstring backpacks, tote bags, calendars and candy are so inexpensive to buy in large quantities and they are also popular items to sell. Custom imprinted a business or organization name or even a witty Hurricane Sandy reference on each item for a minimal charge. Promotional product sales can help rebuild communities and strengthen morale after such devastation.
Not only does 4AllPromos have interesting and effective fundraising items and ideas but the company also keeps an inventory of hundreds of safety supplies including candles, flashlights, blankets, water, radios and grills for when the power goes out. It's never a bad idea to outfit employees, customers and clients with storm supplies. It's hard to tell when Mother Nature will strike sometimes but when it happens it's essential to be prepared with warm items, water, food, and some forms of electricity such as flashlights and candle to keep your home lit up and a grill to cook warm food.
No matter what season it is Mother Nature can always pose a threat that's why it's smart for businesses to remind customers of the importance of being prepared and remaining safe when difficult weather hits. The folks at 4AllPromos know the importance of being prepared after Hurricane's Irene and Sandy hit the Essex headquarters the past two years.
Hurricane Sandy put many things into perspective for many people on the East Coast. Many people think promotional products are only for trade shows, special events and business conferences; but 4AllPromos knows better than that. 4AllPromos is one of the largest online marketers of promotional and custom imprinted products with more than 15,000 items ranging from stress balls, to blankets, to pens, to brochures.
Create awareness with promotional products and help customers, clients and communities stay prepared all year long.