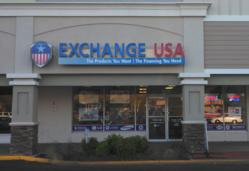 please make an effort to help those whose lives have been forever changed by this storm. We can help fill the gaps that the government can't get to in time
Norfolk, VA (PRWEB) November 06, 2012
Hurricane Sandy has delivered a knockdown punch to the shores of New Jersey and New York. Having been spared any significant issues from the storm, Norfolk and Virginia Beach residents come together to gather relief goods and provide manpower to assist coastal neighbors in the North. Exchange USA and The Banque provide logistical support and donation drop off resources.
Virginia Gentleman spearheading local efforts to help Sandy Victims rebuild their homes and lives. Exchange USA and The Banque are only too happy to join in the efforts to help those affected by this disaster. A call has gone out for relief and re-building supplies to be donated for residents of New Jersey and New York. These can include:
Batteries
Blankets
Cleaning supplies
Food (canned goods only)
Saw Horses, Shovels and Rakes, Push Brooms
Space heaters
Tools- manual (hammer, screwdriver, wrenches) and power (drills, saws, etc.)
Clothing donations are discouraged at this time- the response in this respect was overwhelming and the resource needs really revolve around the clean-up and rebuilding efforts. Donations in Norfolk are accepted at Exchange USA from 10-7 Mon-Sat and after 7pm at the Banque. Danielle Hofmann, Exchange USA Representative states "please make an effort to help those whose lives have been forever changed by this storm. We can help fill the gaps that the government can't get to in time."
Plans are still being solidified but the expectation is the combined donations will be shipped North by November 15th. Anyone wishing to donate can simply drop of the requested goods at either location.
About the Companies:
Eatin' Dancin' & Havin' Fun! The Banque is an Award Winning Country Western Restaurant & Nightclub serving Hampton Roads since 1973. A local favorite, The Banque has been hosting Military Appreciation Night on Wednesdays for more than 3 decades. Located at 1849 E Little Creek Road, Norfolk, VA 23518, the Banque can be reached at 757-480-3600 or through their website http://www.thebanque.com
Exchange USA is based in the newly revamped East Beach Shopping Center at the corner of Shore Drive and East Little Creek Road. Offering consumer and military financing on lifestyle products and travel, Exchange USA was founded in 2009 and is has quickly become a local market leader. Located at 4039 E Little Creek Rd, they can be reached at 757-695-3388 or through their website at http://www.myexchangestore.com