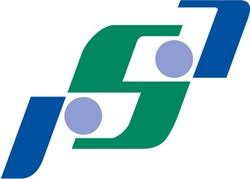 We can't ignore the human aspect of this catastrophe
Houston, TX (PRWEB) September 24, 2008
RSA Corp, a Houston-based business technology services and IT staffing firm, weathered Hurricane Ike and initiated its disaster recovery plan to address operational capabilities, employee needs and client relations. Crisis IT support was available to all clients beginning early Sunday. RSA employees were offered financial aid and extended time-off.
"We can't ignore the human aspect of this catastrophe," said George Black, Galveston resident and CEO at RSA Corp. "This recovery will take a long time, personally and professionally. RSA has to play a role in rebuilding people's lives, not simply the business technology operations of our clients."
As a Houston-based company, many RSA employees were impacted by the storm. Some lost their entire homes. RSA made interest-free loans available to employees who sustained damage to homes and property. Employees impacted by the storm were given a week to take care of family and property before returning to work full-time.
In addition to offering recovery services to clients, RSA Corp executed its own business continuity plan, keeping in touch with clients before and immediately after the storm to ensure continuity of service. Non-technical assistance was provided, such as delivering batteries, newspapers and water. RSA also researched viable alternative locations for business operations and provided co-location services.
RSA plans to sponsor a Habitat for Humanity home for storm victims later this year, in addition to organizing Rock Fest 2008 - Guitar Hero Tournament and Concert for a Cure, a fundraiser benefiting Alex's Lemonade Stand and the fight against childhood cancer.
About RSA
Founded in 1980 as Robert Shields & Associates, RSA Corp is a Houston-based business technology services firm that solves business problems and helps companies grow through technology. RSA offers enterprise resource planning (ERP) consulting and systems integration, business technology consulting services and full-service IT support. As a strategic partner, RSA examines each client's business vision and then innovates technology solutions to support that vision.
RSA Corp also provides IT staffing services, specializing in technology leadership positions, software engineers and PeopleSoft, Oracle, JD Edwards, Java and .NET consultants. RSA connects with highly skilled candidates from across the globe and offers contract staffing, contract-to-hire, direct hire and payroll services. For three years, RSA has been recognized by the Houston Business Journal and FastTech 50 as one of Houston's fastest-growing technology companies. In 2007, RSA was acknowledged by Inc. magazine as one of the 5,000 fastest-growing U.S. companies. For more information, visit http://www.RSACorp.com.
###