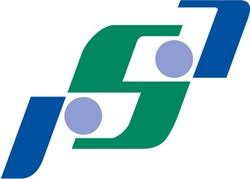 The capabilities required to keep your business running are different from those required to deal with catastrophic effects, such as Hurricane Ike
Houston, TX (PRWEB) September 20, 2008 - RSA Corp, a Houston-
based business technology services and IT staffing firm, began offering emergency technology support and disaster recovery services early Sunday to local businesses whose operations were halted by the storm. RSA dispatched specialists to address technical issues restricting companies from resuming normal operations. Issues included server and network interruptions, power outages and co-location issues.
"TriStar lost the use of its corporate office to Hurricane Ike, which housed email, BlackBerry and file servers. The staff at RSA worked tirelessly to restore our full capabilities in a time frame that exceeded my expectation," said Alan Finley, chief financial officer at TriStar.
TransGulf, an intermodal transportation company working out of northeast Houston and LaPorte, Texas, lost power in both office locations after Ike. RSA arrived on location, connected a generator to restore servers and Internet connectivity, and then helped set up temporary offices to facilitate printing of more than $1 million in invoices. TransGulf remained 80 percent functional despite one facility without power.
"The capabilities required to keep your business running are different from those required to deal with catastrophic effects, such as Hurricane Ike," said George Black, president and CEO of RSA Corp. "We feel privileged to have the capabilities to help our neighbors and clients get 'back to normal' and to participate in the recovery efforts for the Gulf Coast economy."
Additionally, RSA provided non-technical assistance to clients, such as delivering batteries, newspapers and water. RSA also researched viable alternative locations for business operations and provided co-location services.
"We were able to make actual progress to serve our own clients. Very much appreciated," said Kelly Stevens, marketing manager at Southeast Media.
Companies located in Houston and surrounding devastated areas requiring emergency technology support or disaster recovery assistance to get business back online should call (281) 956-2221, (800) 423-5383 or email info @ rsacorp.com.
About RSA:
Founded in 1980 as Robert Shields & Associates, RSA Corp is a Houston-based business technology services firm that solves business problems and helps companies grow through technology. RSA offers enterprise resource planning (ERP) consulting and systems integration, business technology consulting services and full-service IT support. As a strategic partner, RSA examines each client's business vision and then innovates technology solutions to support that vision.
RSA Corp also provides IT staffing services, specializing in technology leadership positions, software engineers and PeopleSoft, Oracle, JD Edwards, Java and .NET consultants. RSA connects with highly skilled candidates from across the globe and offers contract staffing, contract-to-hire, direct hire and payroll services. For three years, RSA has been recognized by the Houston Business Journal and FastTech 50 as one of Houston's fastest-growing technology companies. In 2007, RSA was acknowledged by Inc. magazine as one of the 5,000 fastest-growing U.S. companies. For more information, visit http://www.RSACorp.com.
###