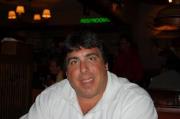 Rent My Vacation Home Free Membership Due to Hurricane Sandy.
New York , NY (PRWEB) October 27, 2012
Rent My Vacation Home is extending a free membership due to hurricane Sandy. Vacation homeowners who would like a free listing can list their home for rent at this time. Consumers who are displaced due to hurricane Sandy can go to Rent My Vacation Home.com and search 83 vacation rental sites for homes that have immediate occupancy.
During this historic hurricane Sandy if people are displaced from their home this could help.One idea is to make a vacation out of hurricane Sandy. Consumers who don't have generators and live in low lying areas will be smart to take a mini vacation and rent a vacation home at this time.Many Vacation Homes are discounted more than 20% due to off-season rates.
Vacation homes on the site Rent My Vacation Home dot com can be booked immediately with a credit card and travel insurance just like a hotel. Rent My Vacation Home.com can be reached at 1-800-699-7684 or on their website at http://www.rentmyvacationhome.com. With one site you can search 83 major vacation rental sites throughout the United States. The sites also contain information about where to eat, how to travel and what to do in each major vacation city.