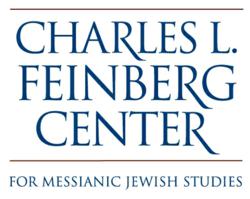 "Hanukkah...is the embodiment of what these families have faced and we want to stand with them at this time and remind and remind them that they will also overcome."
New York, NY (PRWEB) December 10, 2012
Graduate students from the Charles L. Feinberg Center, along with young professionals from the five boroughs of New York City, will gather on Tuesday, December 11 and Saturday, December 15 from 6:00 to 9:00 p.m. to bring a little Hanukkah joy to Jewish families in the storm-affected Midland Beach section of Staten Island. Students will be stationed on the corner of Hempstead Avenue and Baden Place where they will distribute free Hanukkah Menorahs, dreidels and gelt to members of the local community affected by the storm. There will also be a candle-lighting ceremony, singing and free refreshments.
Organizers from the Feinberg Center, who have been regularly providing humanitarian relief in the area, say it is their desire to bring a sense of normalcy to hard-hit communities in Staten Island, especially during the holiday season.
"Hanukkah is a celebration tied to overcoming seemingly impossible obstacles," said Dr. Gregory Hagg, Director of the Charles L. Feinberg Center. "It is the embodiment of what these families have faced and we want to stand with them at this time and remind them that they will also overcome."
###
About the Charles L. Feinberg Center
The Charles L. Feinberg Center is an extension program of Biola University in La Mirada, CA in partnership with Chosen People Ministries. The extension is located in New York City and offers a Master's degree in Jewish studies. It has been in operation since 2007. Chosen People Ministries is a 120 year-old ministry to the Jewish people operating in 17 countries around the globe that proclaims the Good News of Yeshua the Messiah and brings practical relief and help to Jewish people in need.