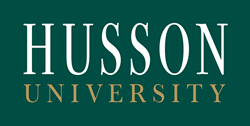 Anyone interested in moving their business or career to the next level would benefit from our project management leadership course.
Bangor, Maine (PRWEB) January 08, 2015
Husson University announced today that it will begin a five-week program in project management leadership on February 3, 2015 at all three of their major campuses in Southern Maine (Westbrook), Bangor and Northern Maine (Presque Isle). The program is part of an array of educational opportunities offered by Husson that provides students with the knowledge and skills employers demand. For example, the prominent staffing agency, Aquent, found that the vast majority of their clients want to see candidates who possess strong soft skills in organization, project management and interpersonal communication.
"Good project management benefits every company; from the smallest one person operation to the largest multinational corporation. Anyone interested in moving their business or career to the next level would benefit from our project management leadership course," said Charles P. Collins, Ed.D., executive director of Husson University's Southern Maine Campus. "Talented project managers are the all-purpose, problem-solvers organizations value."
Over the course of Husson University's project management leadership program, students take a case study through a four-phase project planning process. They learn about the unique challenges at each stage and the specific actions they can take that increase the likelihood of project completion and success. Risk management, time management, project control, conflict management and procurement are just some of the topics that will be addressed. The program concludes with a course that prepares students to take the Project Management Professional (PMP®) or the Certified Associate in Project Management (CAPM®) certification examinations, depending upon the student's work experience level.
Robert Laliberte, PMP, will be serving as the senior instructor working with students to help them earn their professional certifications in project management. In addition to being a past board member of the Maine chapter of the Project Management Institute, Laliberte is a founding partner of Innovation Partners International, an organization dedicated to helping individuals, groups, organizations, networks and communities initiate and implement positive change and transformation. He is also a past president of the Maine Association for Psychological Type.
Anyone interested in learning more about Husson University's new Project Management Leadership program can get more information by calling 207-874-5800 or visiting Husson.edu/SouthernMaine to download a registration application.
For more than 100 years, Husson University has prepared future leaders to handle the challenges of tomorrow through innovative undergraduate and graduate degrees. With a commitment to delivering affordable classroom, online and experiential learning opportunities, Husson University has come to represent superior value in higher education. Our Bangor campus and off-campus satellite education centers in Southern Maine, Wells and Northern Maine provide advanced knowledge in business; health and education; pharmacy studies; science and humanities; as well as communication. In addition, Husson University has a robust adult learning program. For more information about educational opportunities that can lead to personal and professional success, visit Husson.edu.